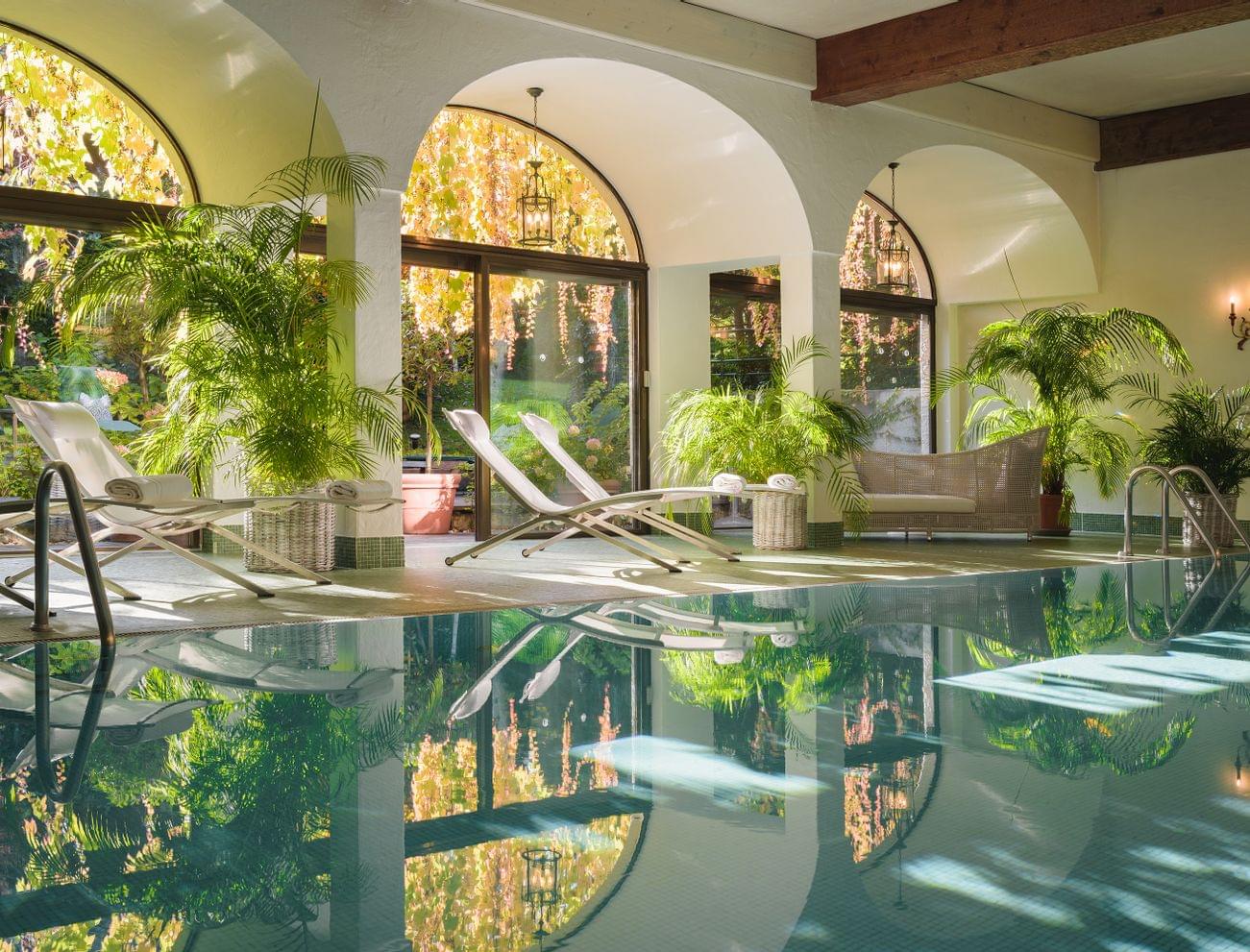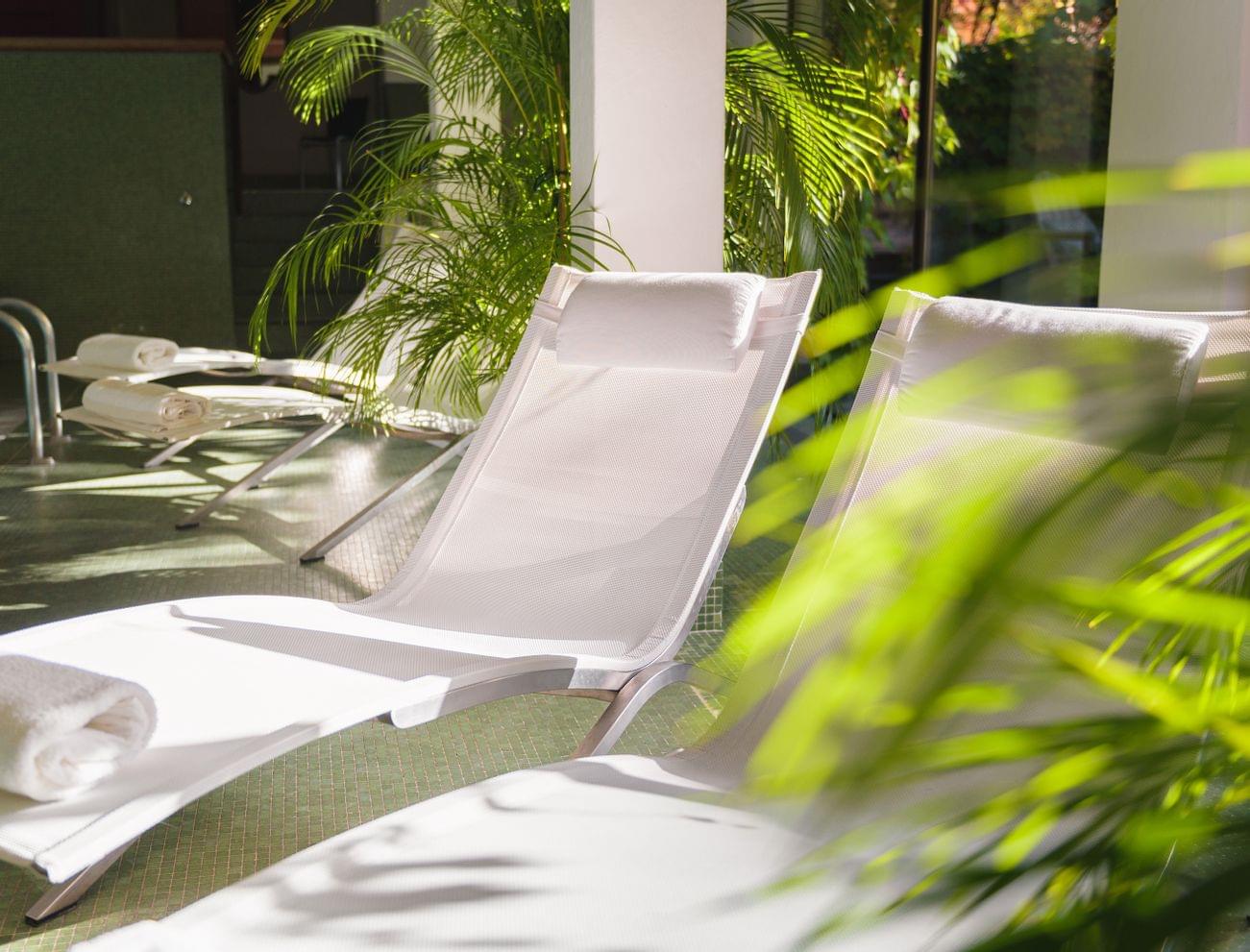 Hotel with indoor pool in Salzburg
An abundance of relaxation options
It is a little bit like taking a short break from the daily grind. Dive into our little jungle kingdom of hot temperatures, with the 'funny monkeys' that accompany you, with a wink, through a realm of regeneration.
Step into the red-hot temperatures & gentle aromatic steam and quietly lose track of time. In our saunas you not only perspire your way to well-deserved relaxation - a session in our sauna realm strengthens your defences, ensures your circulation gets to work and your skin feels lovely. Whether in the sauna, in the steam bath or sensing that relaxing feeling, it is the harmony of sensations, experiences and pleasure that does you so much good.
Our wellness selection in the Hotel Brandstätter:
Indoor pool with garden access
Classic sauna
Steam bath
Luxurious showers
Fitness room
Relaxation zone
After a day of business is the time before recuperation. And plenty of that awaits in our small, yet perfectly formed wellness area. Swim a few lengths, then afterwards enjoy the views to the garden through the arcade arch in your cosy lounger. Relax in the sauna and feel that lovely warmth. Give yourself the gift of pleasure, do some good for your soul an relax in the well-being atmosphere in the Hotel Brandstätter with its indoor pool.
Relax in a hotel with pool in Salzburg
Re-energise. Recharge your batteries. After a hike, a cultural excursion or a business meeting. Best done in peace and quiet. In tranquillity. And surrounded by nature. So let your energy flow and experience how any ballast falls away as you relax and drift in the warm water. And how a new sense of ease sets in. With the garden always in view. And experience the power of natural up close.
Relax in the sauna area
Your hotel in Salzburg with sauna
Elevating body temperature a little was popular even with the ancient Romans. And these old traditions are still valid today. So after an experience-packed day in the city of Salzburg, a challenging day at a trade fair or a business meeting, simply treat yourself to a session in our sauna area, the ideal place for long-lasting relaxation.