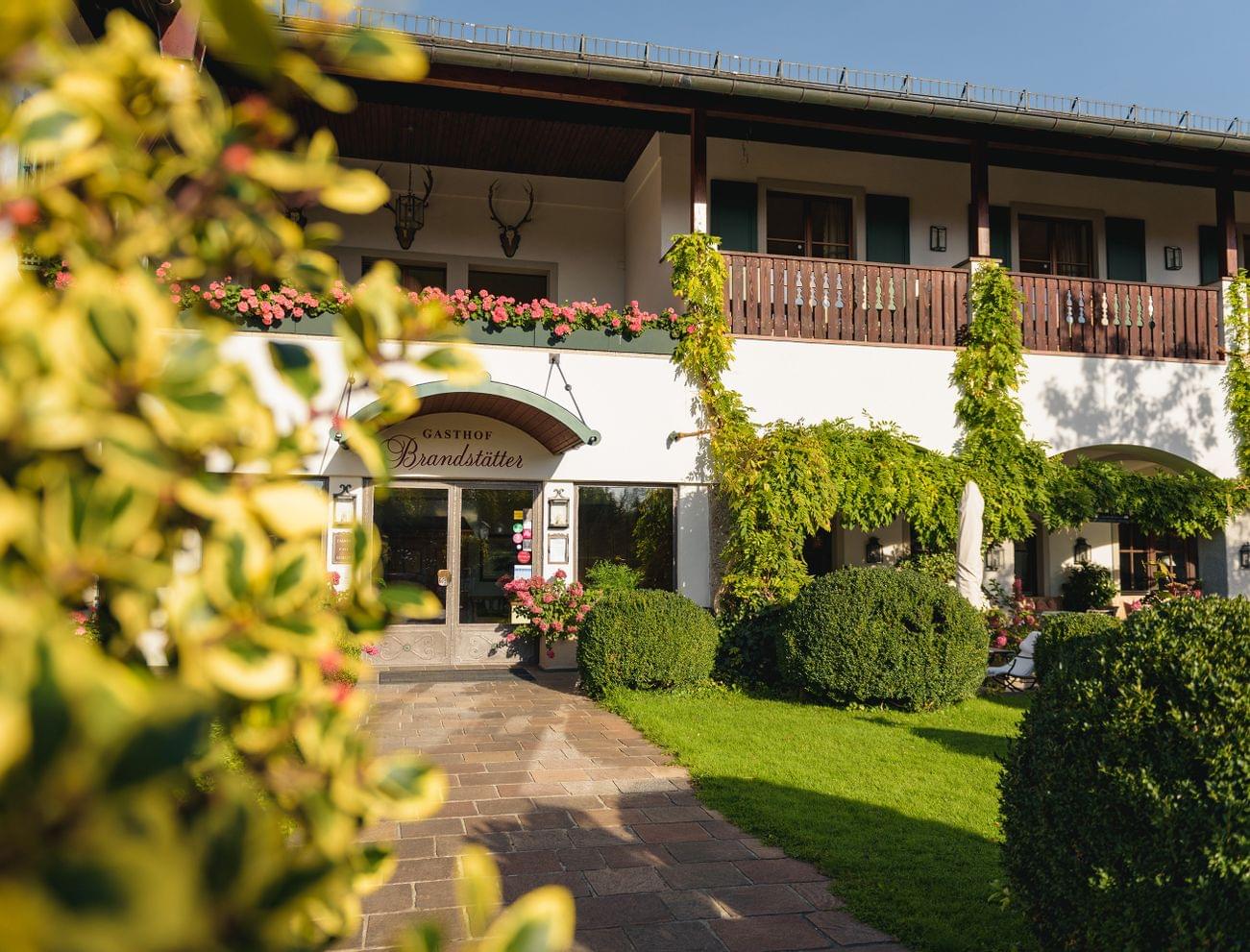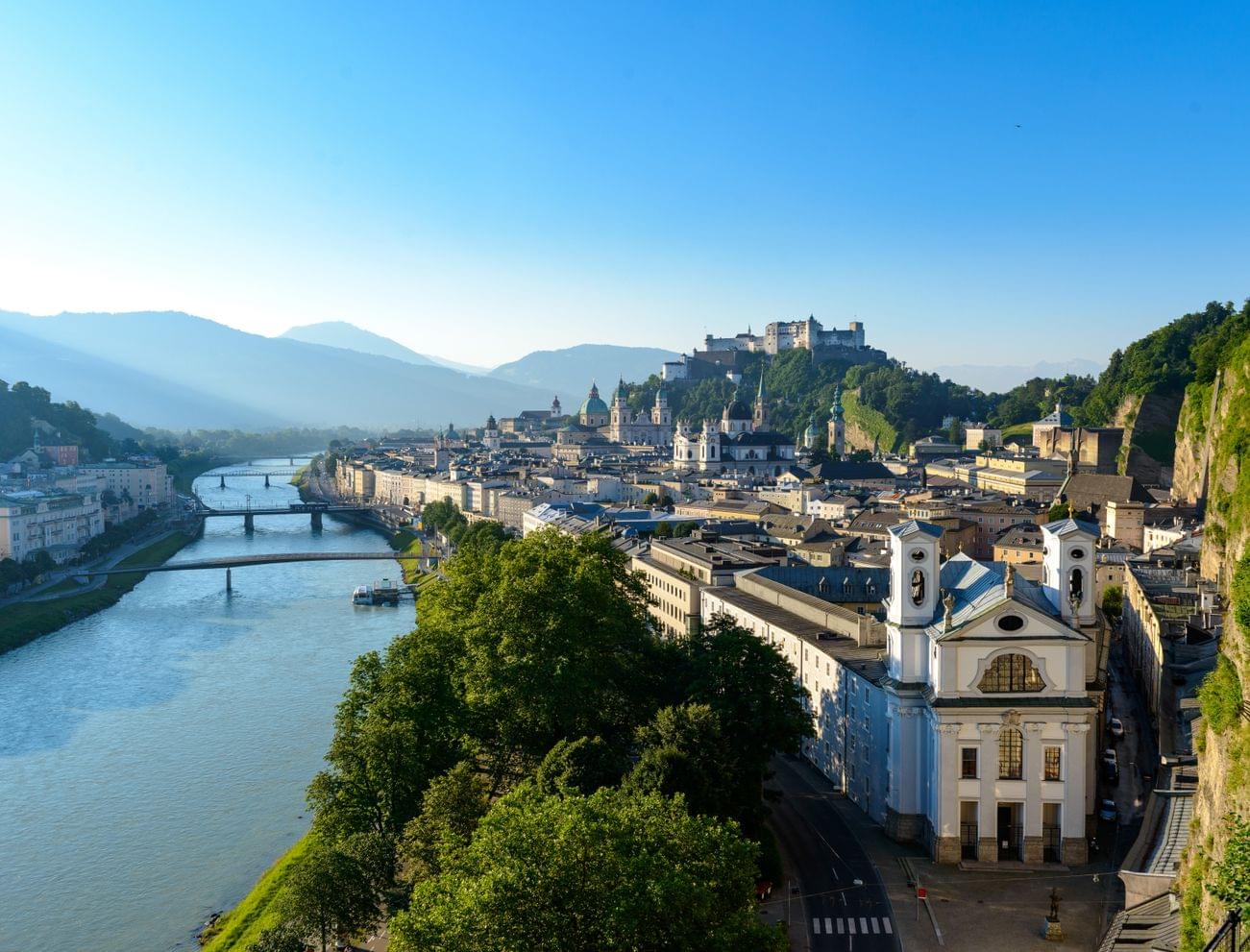 The add-on for any conference
Programme of supporting events for your seminars in Salzburg
Every event, conference and seminar always has plenty of other things going on too. The experiences, the connections - what we all know as 'socialising'.
Maybe start the day with a swim in the hotel's own indoor pool. Or a bit of sport in our fitness room. Running or cycling direct from the hotel are always options too. And what about popping into the sauna or the steam bath after your seminar sessions?
And since conviviality ought not to be in short supply either, the day is brought to a close with a wine tasting session in the wine cellar with our sommelier. A few small glasses of red wine not only calm the nerves after an exciting seminar day, they also help you enjoy a lovely sleep, getting you ready for a productive morning.
We are also happy to organise an attractive programme of add-on activities for your event in and around Salzburg.
There are a total of 33 rooms and 2 suites available for you in the Hotel Brandstätter. Sophisticated materials, cosy colour play and contemporary comfort create homely oases of well-being to help you relax and recharge in between event sessions.
The welcoming country house style and cosy atmosphere, along with the wonderful view to the garden, combined with the perfect home office atmosphere in all rooms, which have a desk, WLAN, telephone, flat screen TV and radio combine to create an inviting overall package of cosy elegance.
The lovely, familial atmosphere in the 4-star Gasthof Brandstätter in Salzburg is unique. You will feel great from the very first moment. Attentive staff accompany you through your event in Salzburg and are always there to support you and to meet your various requirements.
Which seminar hotel provides culinary highlights?
One highlight of your business day in Salzburg will without doubt be the celebratory meal together with conference participants in Restaurant Brandstätter. The cuisine, which has received awards from Gault Millau and other renowned restaurant guides, stands out with its creativity and down-to-earth nature. Tobias Brandstätter, Head Chef and restaurateur in Restaurant Brandstätter, understands perfectly how to pamper you with delicious cuisine. Sommelier Andreas Eichberger inspires with outstanding accompanying wines from the hotel's own wine cellar, making your stylish menu perfect.
Which seminar hotel provides a cultural programme, complete with theatre performances, concert or programme of supporting events?
Round off your meeting or your conference with a visit to one of the events in Salzburg. The team in Hotel Brandstätter is happy to help when it comes to getting tickets.
Do you have a few days to spend and want to treat event participants to an excursion in Salzburg? A guided tour of the city, through the historic old town area takes you in the footsteps of the at one time powerful Archbishops of Salzburg, while a bus trip to Salzburger Land reveals the variety-packed and graceful Austrian landscape, with its lakes, forests and mountains.
We are happy to provide you with information about a suitable programme of supporting events and about other events that are taking place in Salzburg during your seminar. An overview of various themes, including culture, the Salzburg Festival, music & theatre in Salzburg and excursion destinations, can be found here.
Your seminar enquiry
Send your no-obligation enquiry for your seminar in the 4-star Gasthof Brandstätter now.