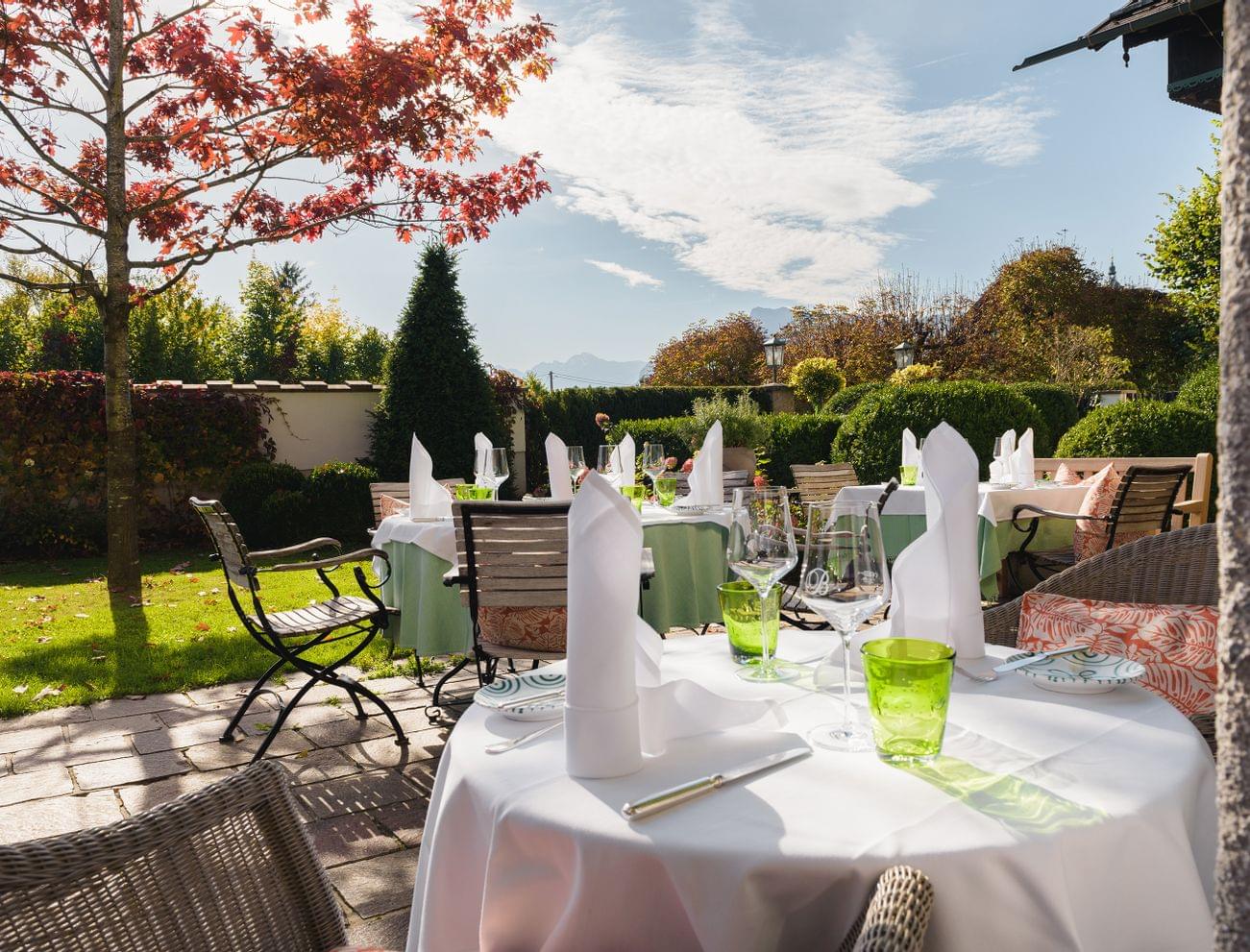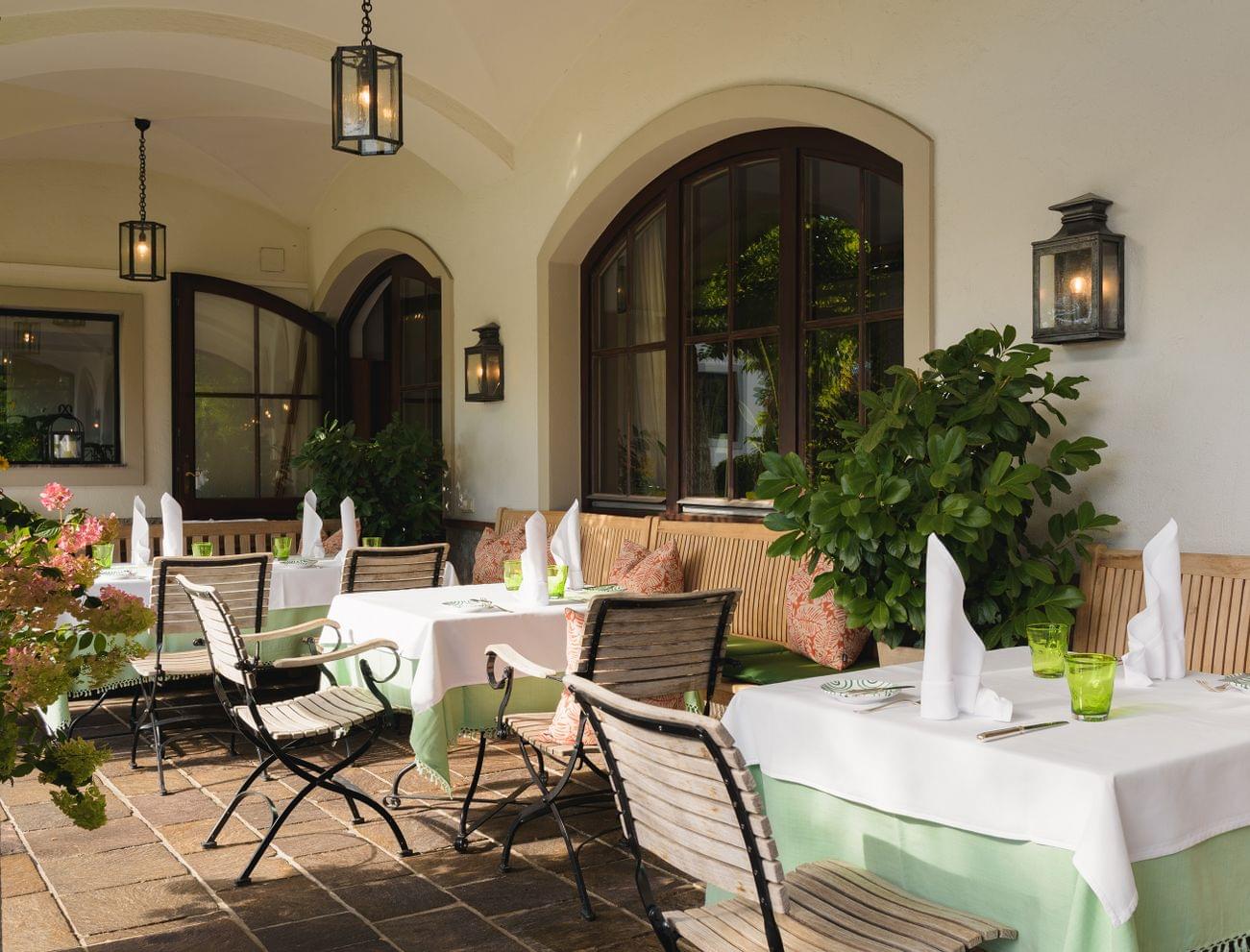 An abundance of delicious treats
Your restaurant with guest garden in Salzburg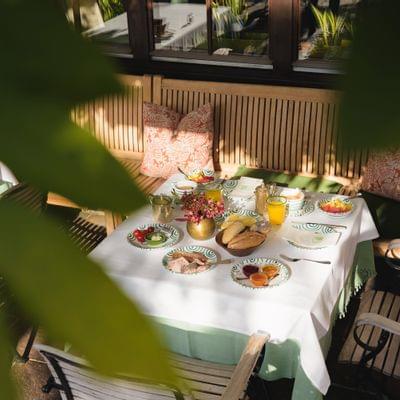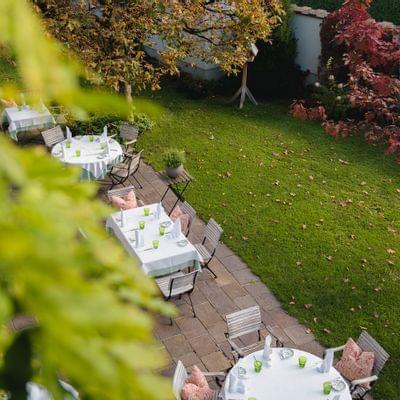 Welcome to the garden of delights.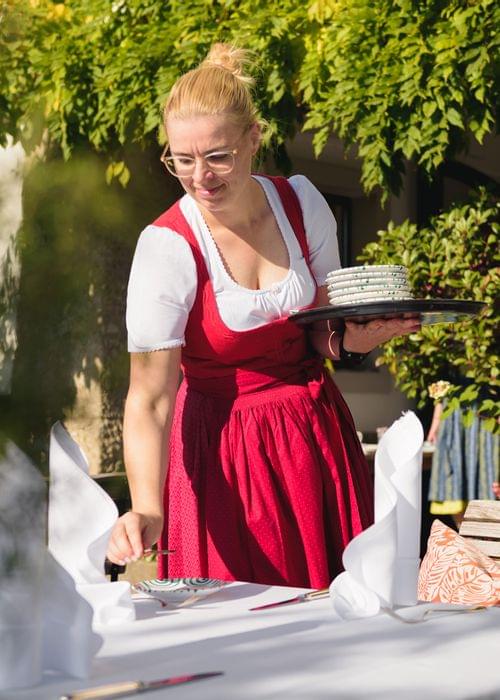 Welcome to the garden of delights.
Where nature meets culinary art. The magnificent variety of flowers and the pleasing ambience inspires all the senses. Where everything is in bloom and bud. And where everything is verdant.
Where the colours are arranged like a rainbow, to then offer their lush splendour in a wild, romantic ensemble, in which your eyes luxuriate. Your palate is catered for too, enabling your senses to roam. Breakfast, lunch, dinner. Here pleasure is celebrated in the lush surroundings. As soon as the days lengthen in spring and above all else, are warmer, the team in Hotel Brandstätter and its affiliated toque-awarded restaurant, serve house specialities in the restaurant's sunny guest garden. Through to autumn, guests in Restaurant Brandstätter in Salzburg can enjoy lovely, relaxing hours in this 'verdant dining room'. The arcades in particular provide a popular, shaded little space outdoors in the height of summer.
Culinary delectations outdoors in the open air
What could be nicer on warm spring and hot summer days than spending a bit of time in the secluded guest garden? Enjoy toque-awarded Austrian cuisine outdoors. With space for around 60, the garden in the traditional Gasthof is a fantastic place to celebrate occasions, enjoy a romantic meal together as a couple, or a business dinner in a relaxed atmosphere.
Come and see the high quality and creativity of Tobias Brandstätter's cuisine for yourself.
Brandstätter breakfast:
Monday - Friday
07:00 - 10:00
Saturday & Sunday
07:30 - 10:00
Cuisine:
Monday - Friday
11:30-14:00 & 18:00-21:30
Saturday & Sunday
Closed!
Excludes the festival period, trade fairs, Advent
Combine a gourmet holiday with culture and a trip to the Mozart city. Take a look at our packages and offers for the Hotel Brandstätter.