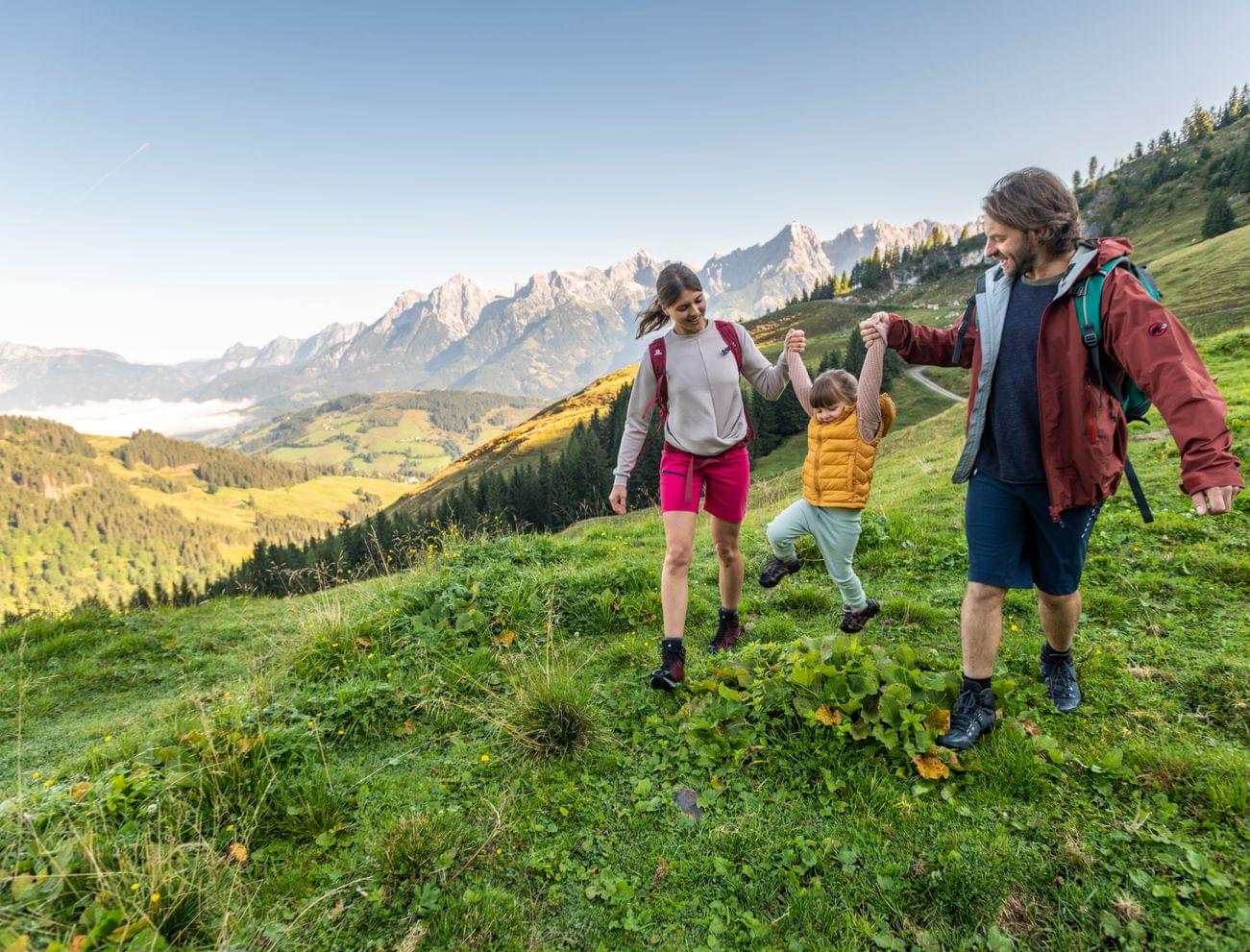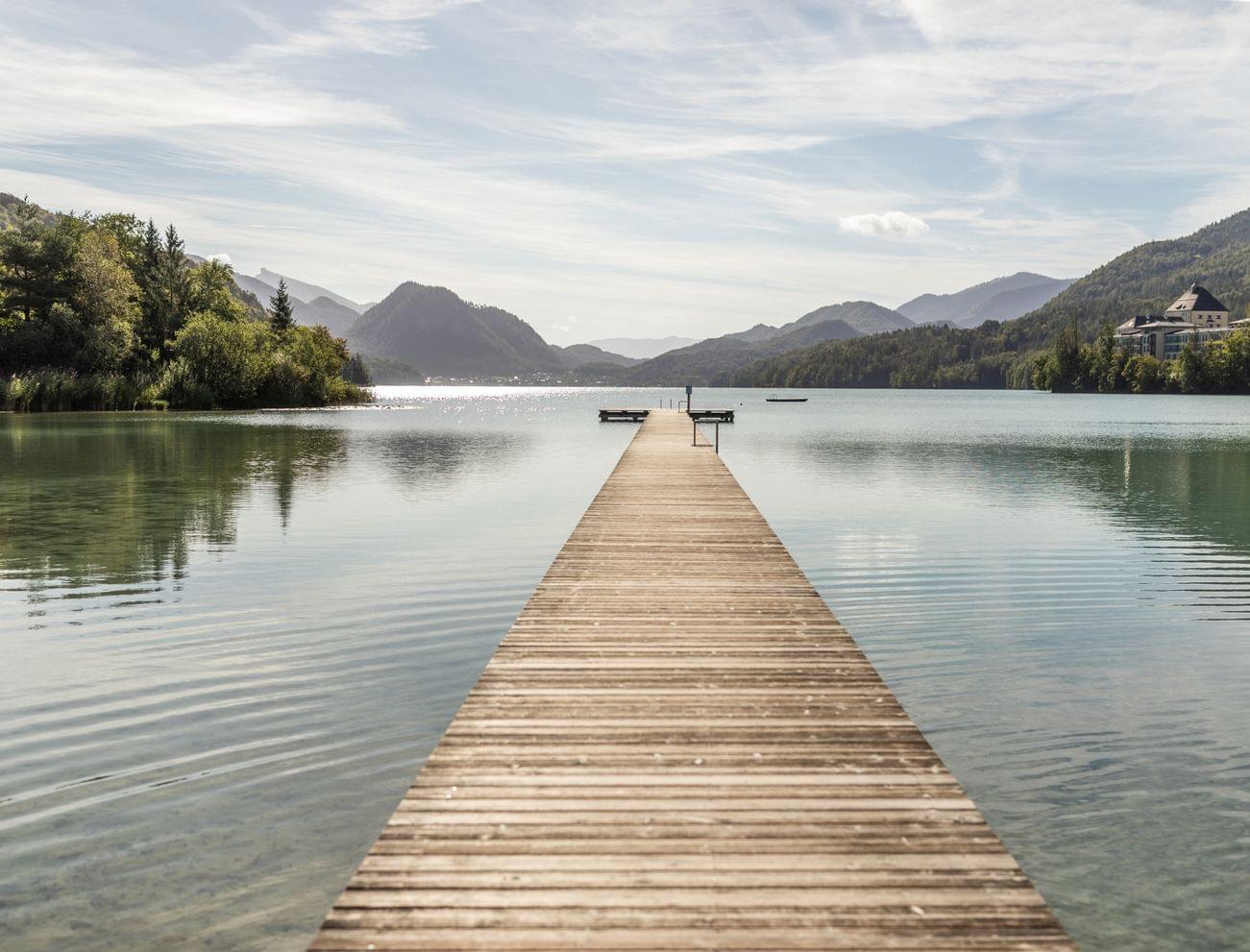 Your excursion destinations in Salzburger Land
Sights in Salzburger Land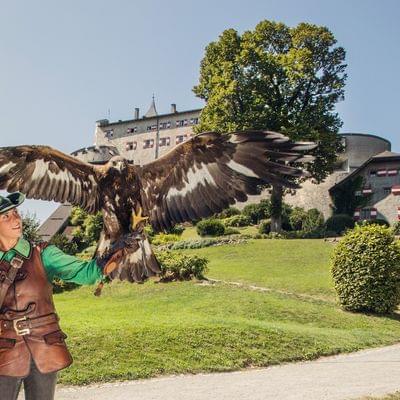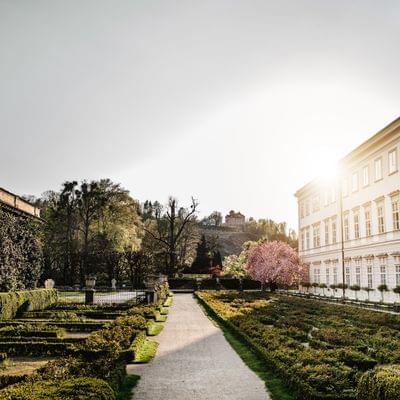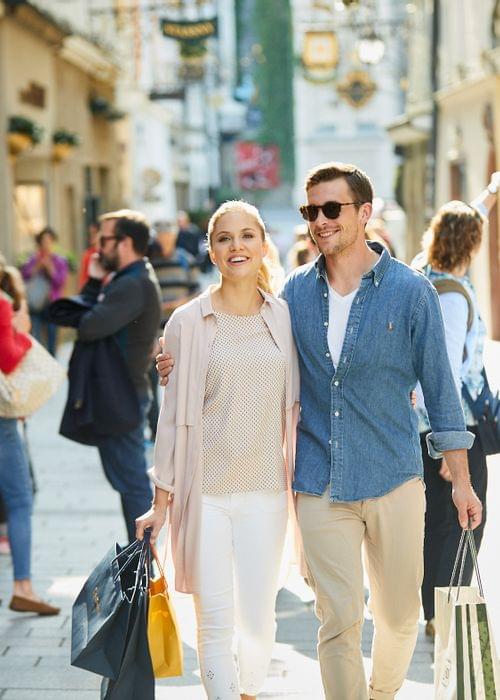 Do you adore festivals, Salzburg's culture, lifestyle ranging from shopping and philanthropy, yet also need the tranquillity of nature while you doze off? Do you enjoy contrasts and want a holiday that has a bit of everything? Then Hotel Brandstätter is just the place. After all, on the one hand you get to breathe in the invigorating, exciting and inspiring aspects of the Mozart city, while on the other, indulge in some 'soulful wanderings' in the natural surroundings, the special cuisine in our toque-awarded restaurant and enjoy a helping of wellness joy in our indoor pool and sauna area.
A few interesting and exciting tips for excursions can be found here:
Silent Night Chapel Oberndorf
The city of Salzburg is the birthplace of the world renowned carol 'Silent Night, Holy Night', which has been translated into so many different languages! Take a ride on the historic train, drawn by a steam locomotive, to Oberndorf and head out in the tracks of this carol that has touched the hearts of so many people.
Wolfgangsee and St. Wolfgang – boat trip
Picturesque Wolfgangsee is worth a trip particularly when the weather is nice. Cross the blue lake by boat, let your gaze be drawn over the lovely scenery and in St. Wolfgang enjoy a stop-off in the famous Gasthof 'Weißes Rössl'. The parish church in St. Wolfgang is worth a visit: Read about the legend of Saint Wolfgang and the foundation of this town at the lake. Explore the Salzkammergut region and its numerous lakes and traditional businesses.
Little Mozart town of St. Gilgen at Wolfgangsee
Mozart's sister resided for many years in the delightful little town at Wolfgangsee. Romantic hike along the lake to Falkenstein, continuing to St. Wolfgang. Head up high by cable car to the Zwölferhorn – there a delicious snack and wonderful views to Wolfgangsee await you in the Alpine inns.
Numerous myths and legends are centred around Mondsee, which tempts you to enjoy swimming and sailing in the summer. Attractive to children: The outdoor Alpine swimming pool in Mondsee with its fantastic slides and plenty of space to play. Town of Mondsee: Castle, former abbey church is worth seeing.
Trumer Lakes, which include Mattsee, Obertrumer See and Grabensee are a genuine family paradise! Boating, sailing, hiking, swimming, horse-riding and more: Holidays at the Trumer Lakes are lots of fun for all ages. Especially worth seeing - the town of Mattsee with its impressive abbey church and charming town centre.
Großgmain open-air museum
At the foot of the Untersberg, accessible from Gasthof Brandstätter by car in just a few minutes, Großgmain open-air museum awaits. Numerous farmsteads in all Salzburg's districts, a brewery, historic bowling alley and gazebo, fantastic water play area for children and much more provide variety-packed holidays in Salzburg. Craft presentations, 'Kirtag' fair days, traditional festivals with music, horse-drawn sled rides in winter.
The biggest interconnected Alpine area in Austria tempts you to enjoy an excursion in the mountains. On very well-signposted paths you get to explore the many different Alpine inns and sample the delicious food made by the Alpine dairymen and women themselves.
Imperial spa town of Bad Ischl
Today still the panache of a great past pervades in the spa town of Bad Ischl: The Austrian court and its emperor spent many a summer in this lovely town. Discover Kaiservilla Bad Ischl and the legendary, lovely 'Zaunerstollen' in well-known Bäckerei Zauner in Ischl.
Maria Plain pilgrimage location near Salzburg
The Baroque pilgrimage church, Maria Plain, near Salzburg is definitely worth a visit! Last but not least, the breathtaking views to the city of Salzburg, which from this perspective with the high Alpine summits in the background, reveal it as a city set in the mountains.
Pilgrimage town of Altötting in Bavaria
An excursion to Bavaria takes you to the world-renowned pilgrimage town of Altötting. Altötting's Gnadenkapelle is one of the most visited pilgrimage towns in Germany. Even several Popes have paid a visit to the 'Black Madonna': In 1782 Pope Pius VI., in 1980 Pope John Paul II. and in 2006 Pope Benedict XVI who was born in the neighbouring town of Marktl.
Salt town Bad Reichenhall
In days past Salzburg owed its wealth and influence to salt mines, among other factors. Bad Reichenhall in Bavaria also benefited from this salt mining and salt trading: Today still there is evidence of a rich past in this impressive city. Rupertustherme in Bad Reichenhall is worth a visit too.
For those who enjoy the romantic, an excursion to Königssee in Bavaria is recommended. A trip across the lake takes you to St. Bartholomä, from where you get to enjoy the surrounding, steeply towering mountains.
Chiemsee: Herreninsel (palace) and Fraueninsel (monastery)
A small section on the motorway to Munich takes you to Chiemsee, which in contrast to Königsee, which is located in the mountains, is broad, sitting gracefully in the lovely landscape. Get to Herreninsel by boat, which has the unfinished - yet still worth seeing - palace of Bavarian King Ludwig II, and to Fraueninsel, with its venerable Benedictine convent. Not to be missed - the delicious liqueur made by the nuns themselves!
The animal sanctuary in Henndorf am Wallersee founded by Michael Aufhauser has established itself as a real excursion destination. Visit the animals at Gut Aiderbichl and enjoy a relaxing day in Henndorf.
World of Ice Giants Werfen
Be guided by ice cave experts through the biggest ice cave in the world and enjoy the views across Salzachtal - a natural spectacle that will amaze you.
Over 900 years old, Hohenwerfen Castle is an experience that whisks you off to a long-forgotten time. On a steep rock peak high above Salzachtal, observe the feathered hunters at the historic state falconry centre and discover the weaponry and museum which carries you off to the Middle Ages.
Your cultural holiday in the city and state of Salzburg
Look forward to a holiday filled with sights and excursion destinations in Salzburg and the surrounding area. The best thing to do is send a no-obligation enquiry for your next holiday in Salzburg right away, or take a look at our holiday offers and packages.