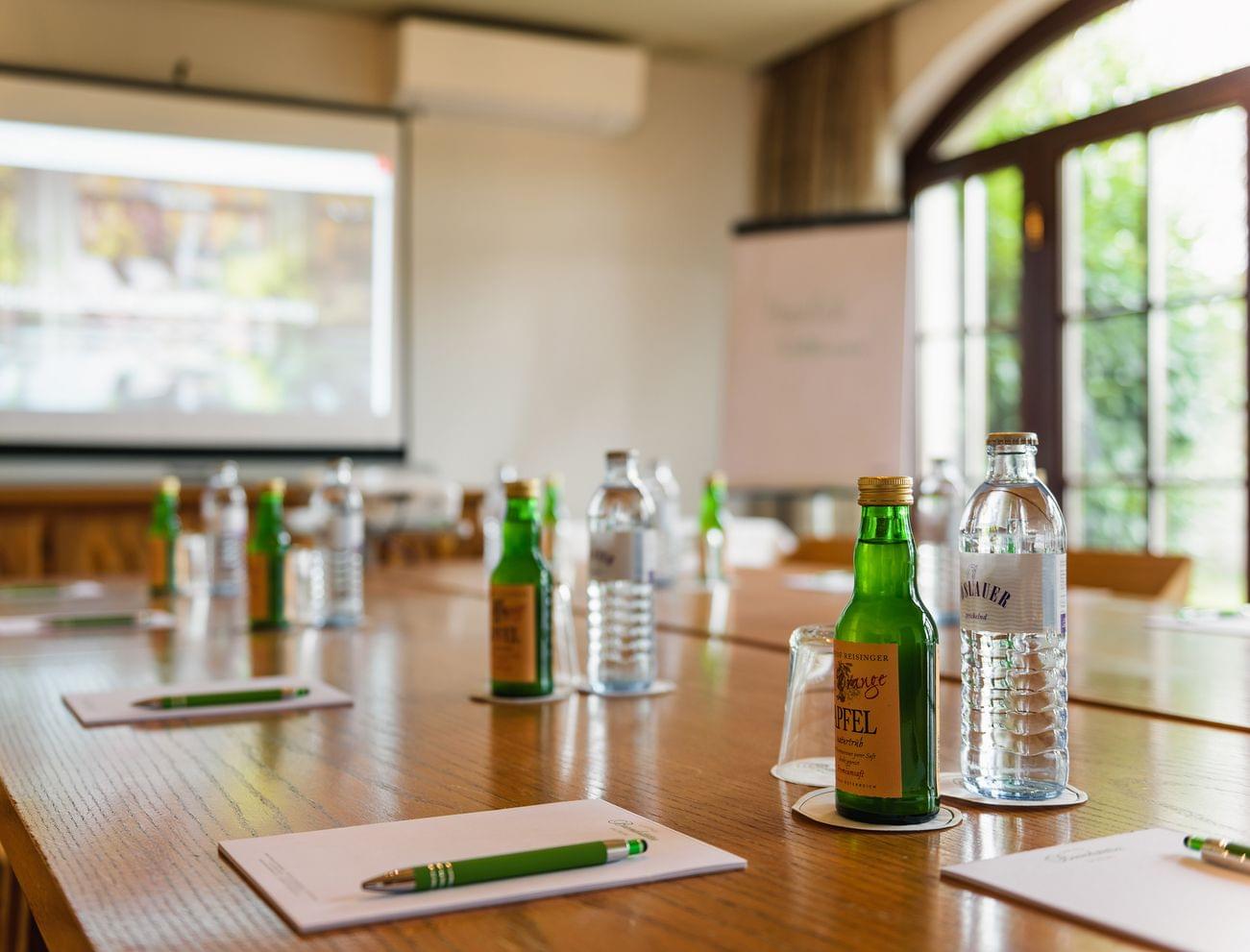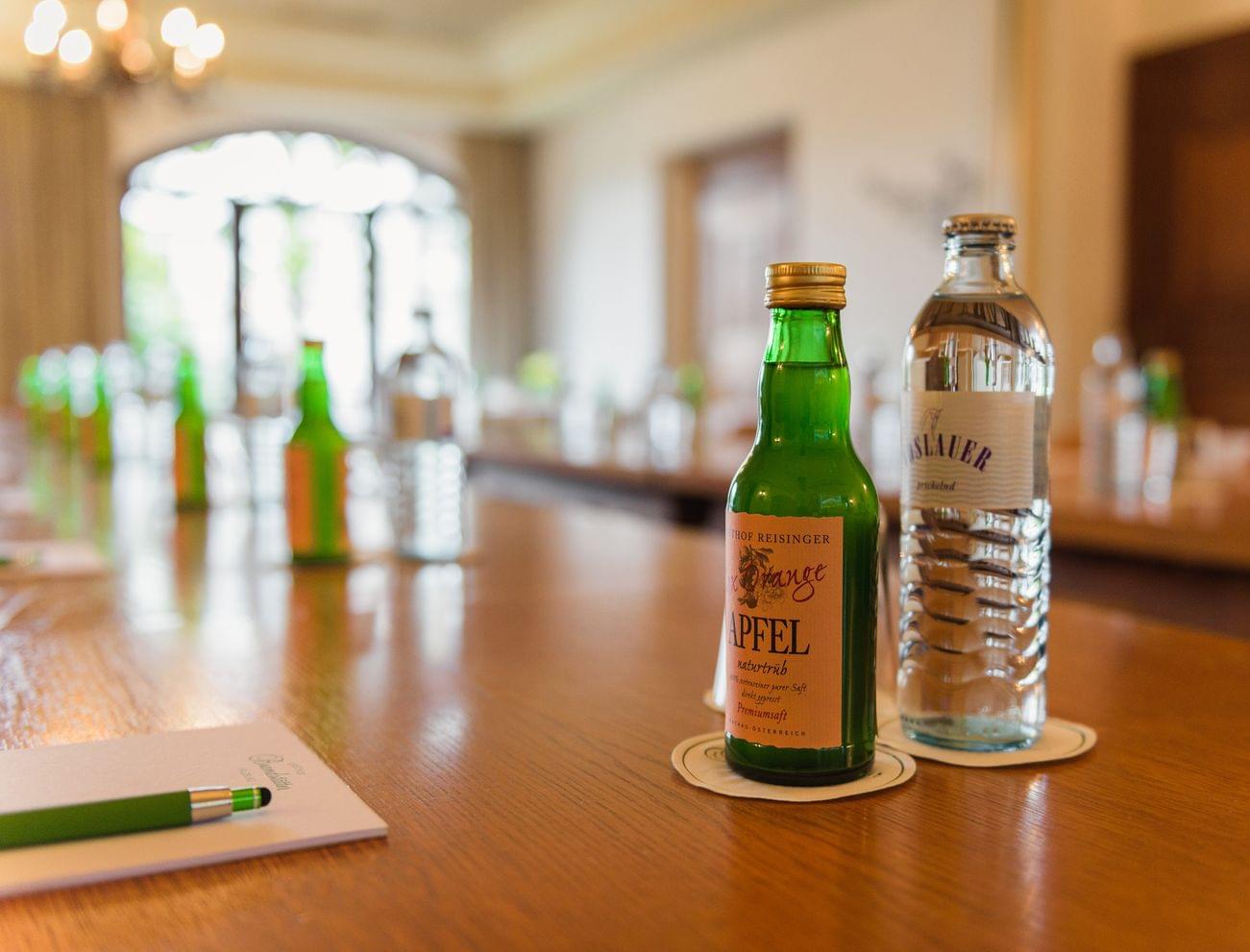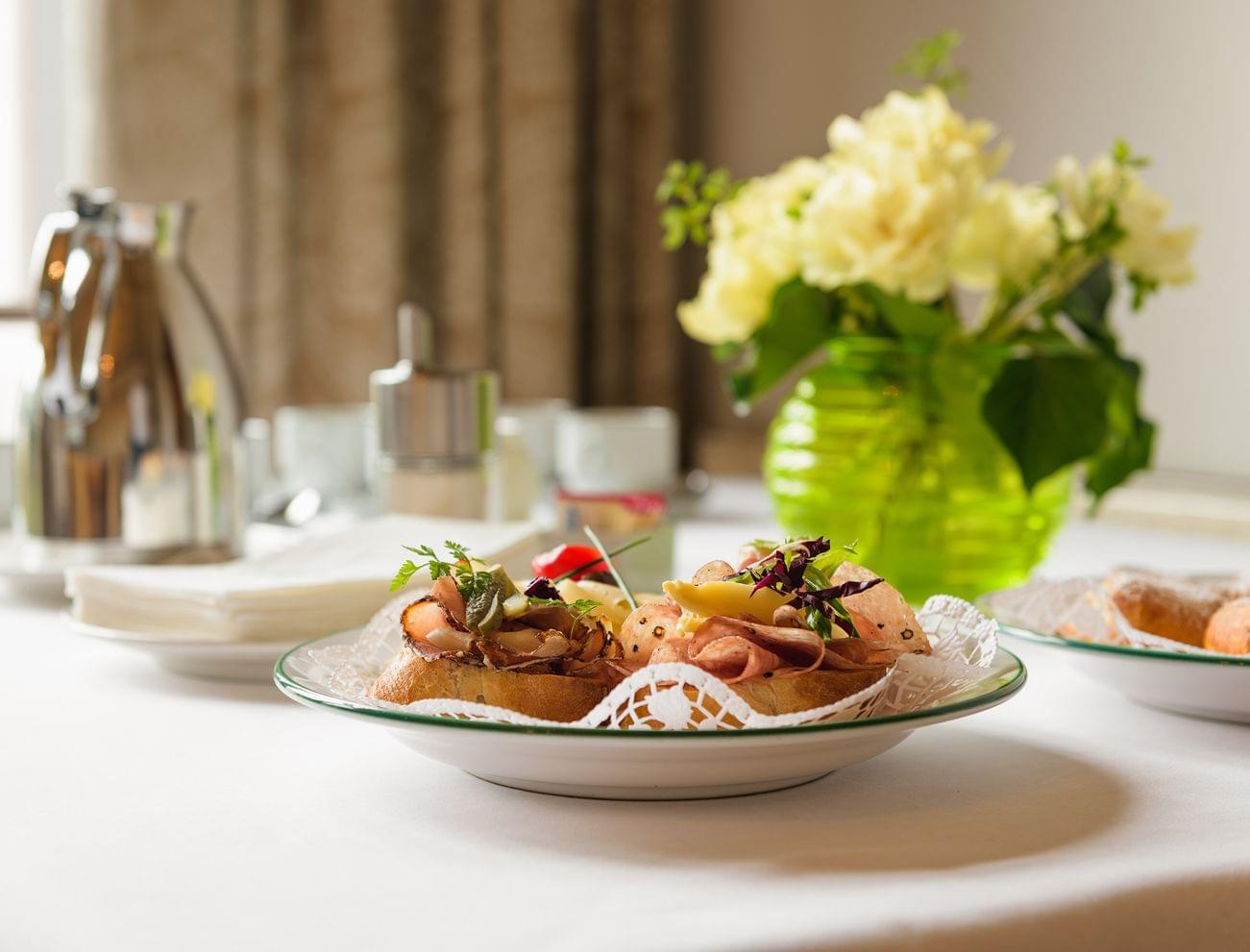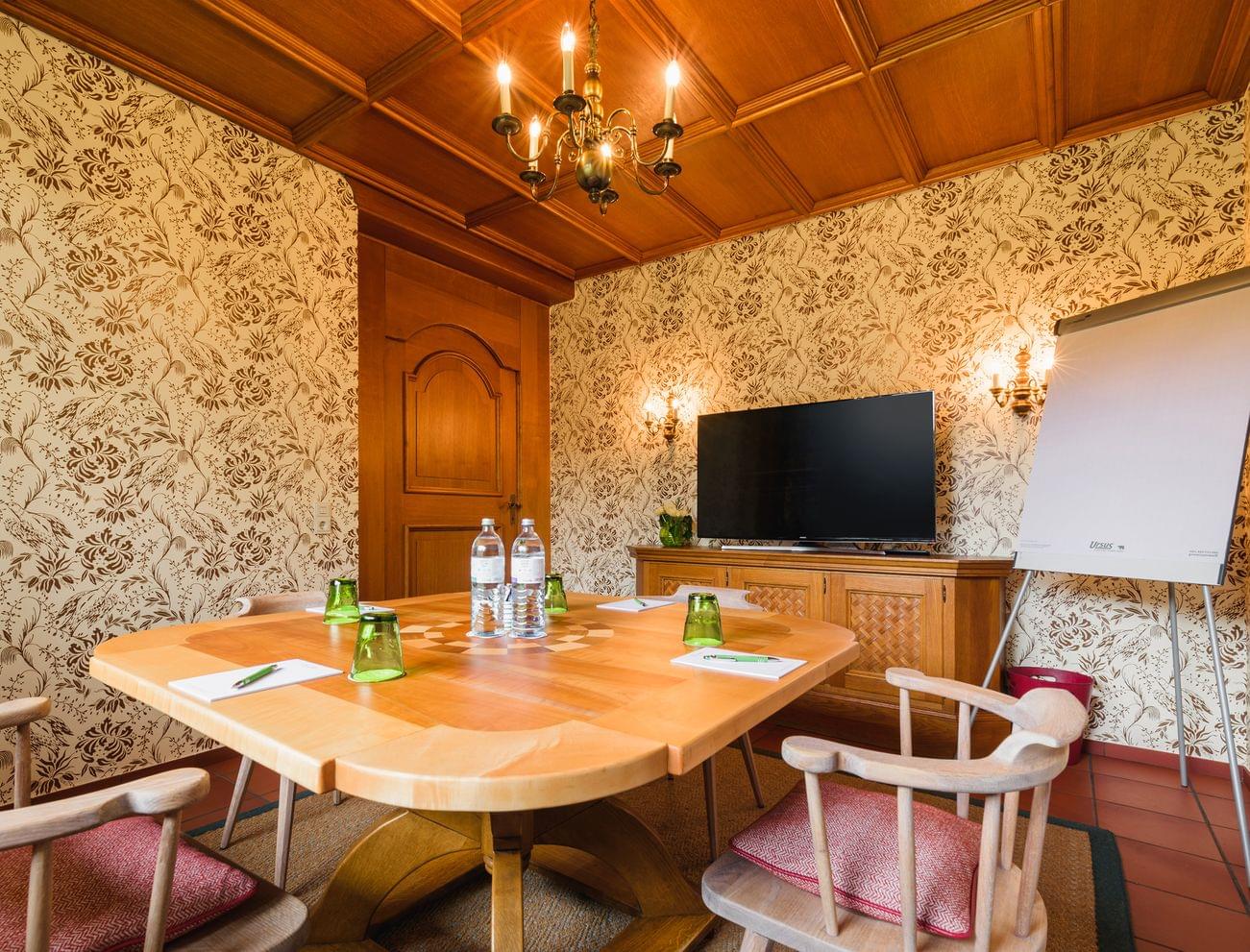 Your event in Gasthof Brandstätter
Seminar rooms and conference rooms in Salzburg
Conference with up to 30 people? Small press breakfast? Or a presentation in an elegant setting?
As well as our combined seminar room 'Schützenstube 1 + 2' (83 m²) for up to 30 people, 'Schützenstube 1' (37 m²) for up to 10 people, 'Schützenstuben 2' (45 m²) for up to 15 people and our 'Kaminstube' (13 m²) for up to 6 people, are also available for your bespoke event. All rooms can be flexibly arranged to suit your needs, kitted out with the latest multimedia functionality and providing a bright, welcoming and elegant ambience.
The success of an event is always dependent upon lots of little factors. The effect of the space, service, cuisine, the surroundings and travel to the venue are not insignificant. After all, seminars are always a kind of team work. In the Hotel Brandstätter this is all about: Elegant ambience, taking a deep breath in the lush surroundings during breaks – and providing a very individual-personalised service.
For company celebrations, incentives and motivational events too we provide an exclusive and authentic setting. Wholly in keeping with your needs and in harmony with your vision. In terms of cuisine, being personable and providing pleasure! Whether you are planning a small-scale talk or are looking for a seminar hotel for up to 30 people - in Hotel Brandstätter we provide spaces which have style and culinary service for your meetings and conferences in Salzburg.
The hotel's optimum location is a further plus point. The Salzburg Mitte motorway exit is very close to the 4-star Gasthof Brandstätter (hotel has its own, free car parking spaces). Salzburg trade fair and exhibition centre is a mere two minute drive away. Salzburg's old town area is just a few minutes away by public bus or in your own car.
Seminar rooms in the Hotel Brandstätter
Kaminstube. For meetings in a small setting
For smaller meetings and business appointments we recommend the cosy Kaminzimmer, which has space for up to six people.
Facilities:
Room size: 13.7 m²
Up to 6 people
Cosy ambience
Natural light
Flat screen TV - 105 cm screen diagonal – VGA connector + HDMI
Writing blocks and pens
Room hire up to 4 hours: € 55
Room hour from 4 hours: € 89
Seminar rooms with garden access in a central location - 'Schützenstube'
Up to 30 participants at your discussion or seminar in Salzburg will enjoy a comfortable space on the bright, air-conditioned daylight suffused Schützenstube in Hotel Brandstätter. The seminar room can also be divided up as per your requirements to provide a smaller group with a more personal setting.
Room size: 37.8 m²
Natural light
Own terrace
Full black-out option
air-conditioned
Room hire EUR 290 incl. seminar technology
Seating and number of people:
U-shape (outdoors only): 10
Block (3-sided/4-sided): 10
Parliament: 8
Cinema: 10
Use of the hotel's own seminar technology is included in the hire price.
Want to know where your clients, staff or your business partner can enjoy some stylish accommodation? Get information about single rooms, double rooms and suites in the Brandstätter seminar hotel in Salzburg.
Where in Salzburg is there the opportunity to enjoy a seminar in lush surroundings?
Treat yourself, your clients, staff or business partners to a meeting or seminar in the pleasantly relaxed, stylish country house atmosphere of Salzburg's Gasthof Brandstätter. Send a no-obligation enquiry for your next seminar in Salzburg. We are happy to provide you with a bespoke offer that includes all services - as per your requirements.