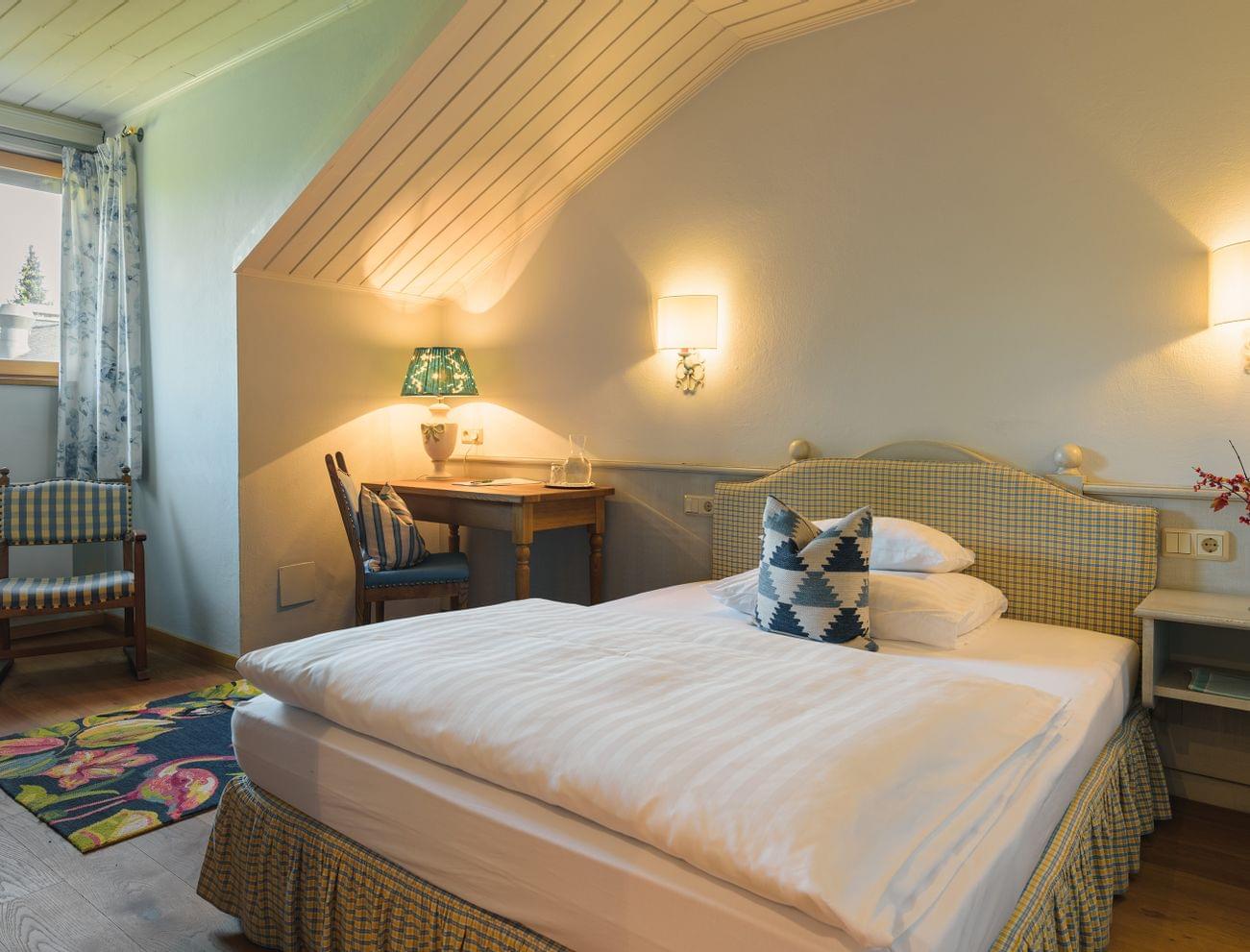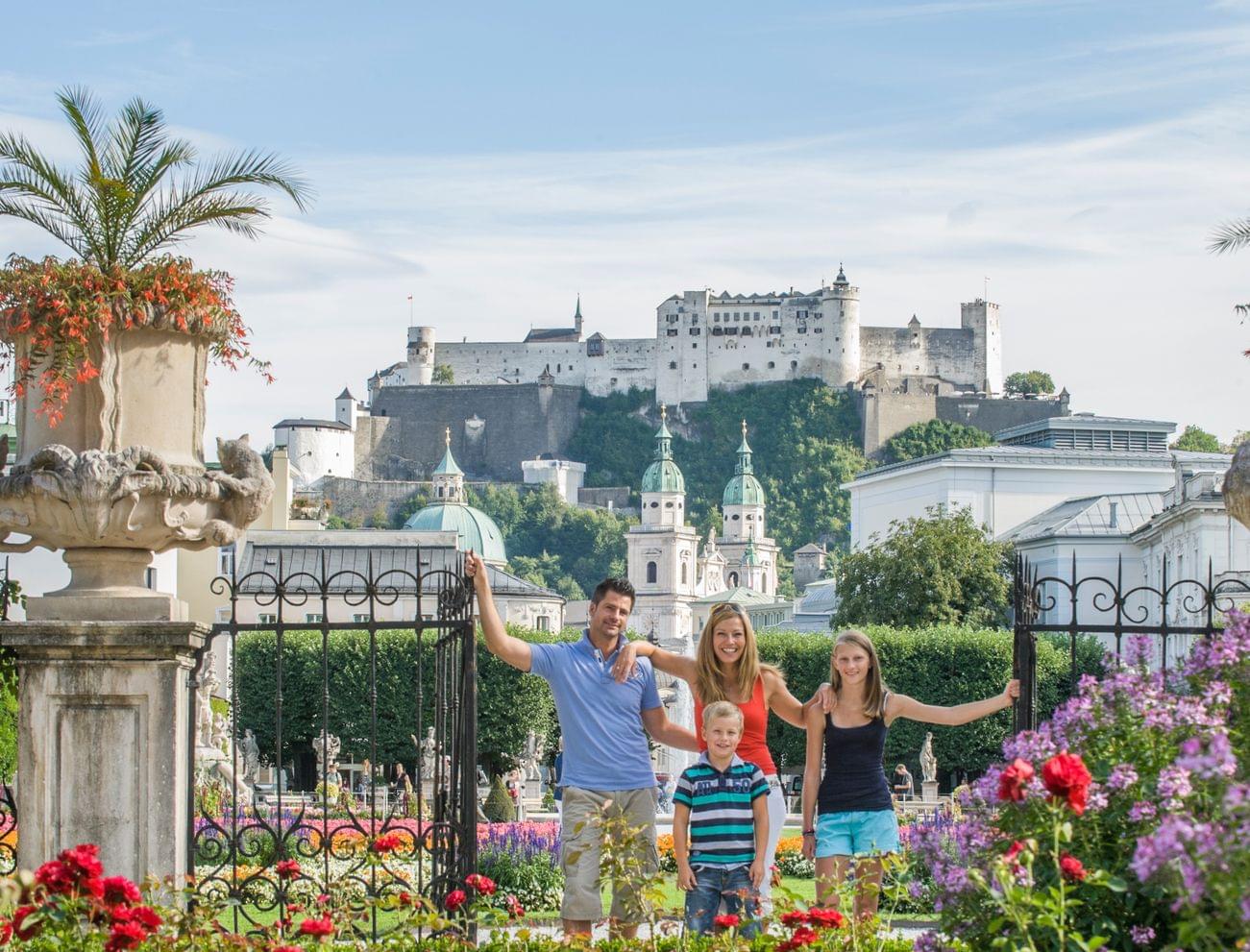 Mozart & co. for all the family
Family time-out in the Hotel Brandstätter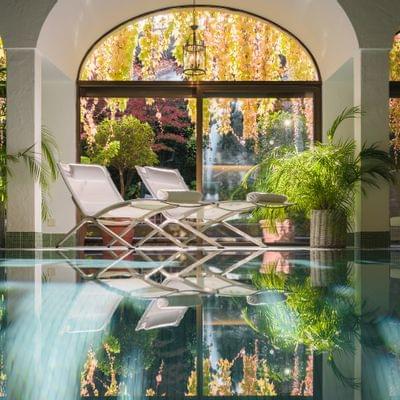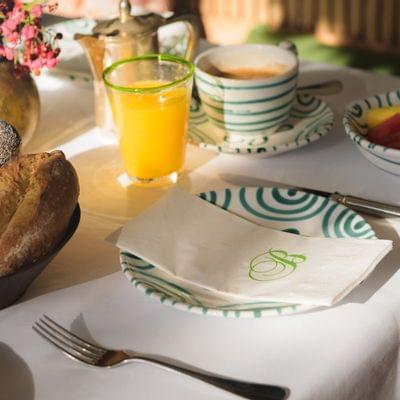 A cosy retreat, close to nature.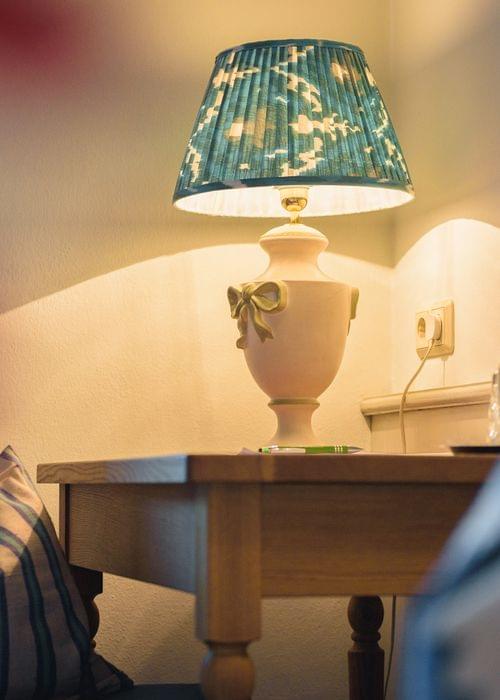 A cosy retreat, close to nature.
For families. Where all ages experience enjoyment. Where there is space and room for everyone. Where food tastes great. And where there is so much to experience. Every family has its own personal needs. For that reason, in the family-oriented Hotel Brandstätter you get to choose between spacious double rooms and large suites. And if the sun isn't shining: The indoor pool, fitness room and nearby city area with its many attractions provides variety-packed ways to while away the time.
Cuisine & pleasure for all the family
Family meals in gourmet restaurant Brandstätter
While parents get to choose from 'warm breast of veal salad with a vegetable vinaigrette and herbs' and 'home-made brawn served with red onion and pumpkin seed oil' – or maybe even sway as to whether they might prefer to try the 'roast fennel with Parmesan and browned butter' or the 'duck liver with glazed apples and creamed celeriac', for the kids there is a 'beef broth with semolina dumplings or pancake strips' to stem those initial hunger pangs. Children can then follow with Viennese schnitzel, while parents have time for their wine accompaniment. In particular however, it is the time for slow pleasure and reflection as to whether you would prefer the 'monkifish medallions served in noodle sheets with saffron butter and vegetables', or 'saddle of venison served with mushrooms, red cabbage and celeriac purée'! Then when dessert comes round children are keen as mustard again. An ice-cream is always the order of the day!
Your hotel for all the family
Quality family time in the Mozart city
Children adore 'time instead of things'. After all, our little ones too have enough of everything. But time together with parents, with plenty of adventures and activities, they create a family album. Work-life balance, slowing down and deliberately enjoying time-out with the family is gaining in significance and value. Often all that is needed is just enough time on holiday – time for experiencing, reviving and flourishing! Or just time to want time. After all, with children it often takes a little time to find the right flow – and then experience incontainable joy with the simplest and most unexciting of things: While watching the animals in Hellbrunn zoo, studying in Haus der Natur, strolling at the Salzach, enjoying Hellbrunn's Tirck Fountains and diving into earlier times at Hohensalzburg Fortress.