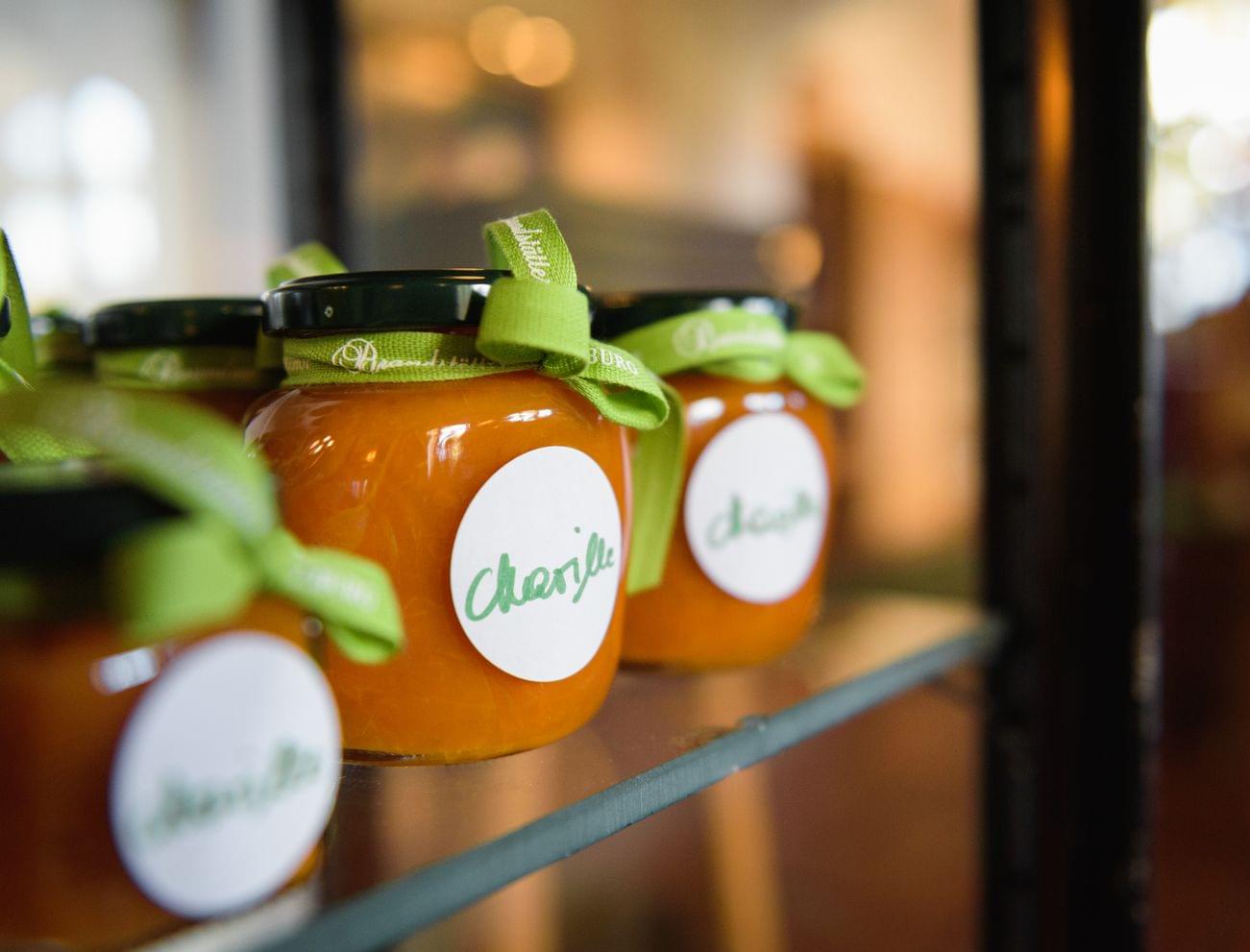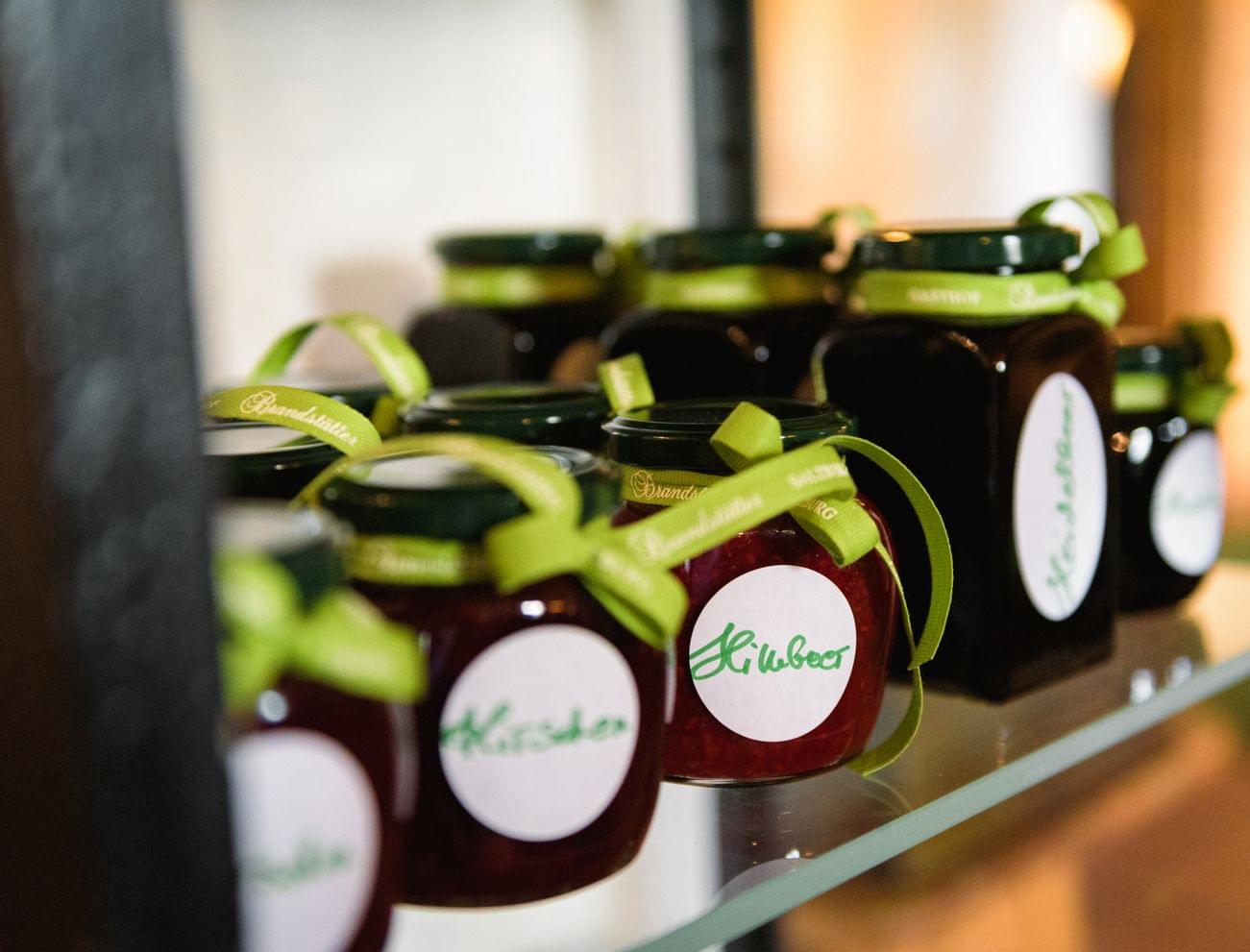 Traditional Salzburg specialities
Home-made specialities from Salzburg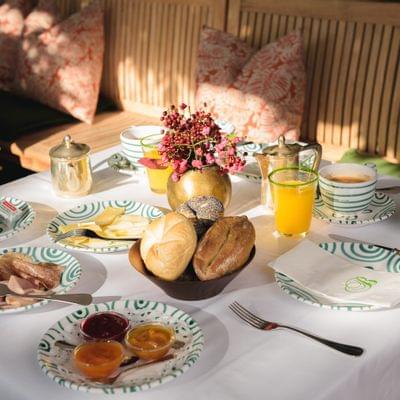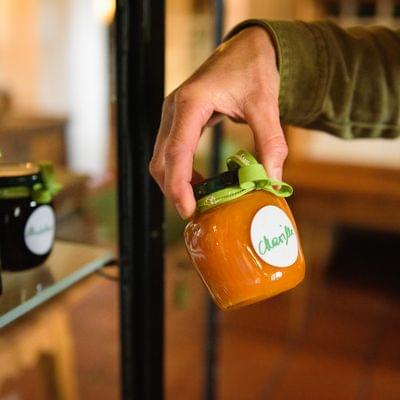 Delicious food from Salzburg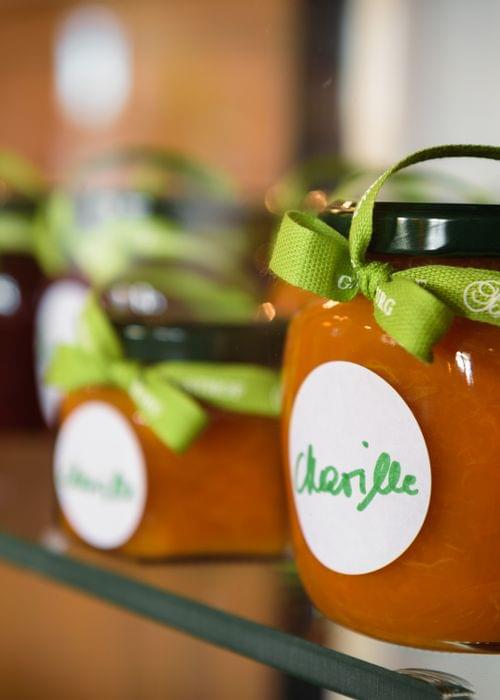 Delicious food from Salzburg
Flavour enhancers, additives, preservatives? No chance! The home-made produce in the 4-star Gasthof Brandstätter is made solely from natural ingredients, with no additives and, for the most part, using tried and trusted recipes.
In the Gasthof Brandstätter kitchen in Salzburg, regional fruit and those which are typical of the region are made into jams and purées with a great deal of care and attention.
Delicious food to take home – delicious home-made jams
And so the pleasure doesn't stop when you leave Gasthof Brandstätter in Salzburg, you can also take some delicious treats home with you. Choose from a continual expanding selection of delicious jams. Here is an overview of our home-made jams. Depending on the season, we offer other specialities and seasonal treats.
Key facts about the origins of our ingredients
Apricots: Once a year, at harvest time in July, depending in the harvest yield, between 800 and 1200 kilograms of deliciously aromatic fruits are gathered by the Senior Manager of the Brandstätter himself in his preferred apricot producing area of Wachau in Lower Austria and turned into aromatic jam in the Gasthof Brandstätter kitchen.
Oranges: Orange marmalade made by Gasthof Brandstätter is regarded as the best far and wide! It is not bitter and is a joy on toasted white bread.
Bilberries (blueberries): These berries which come from Salzburg's Lungau, a mountainous part of Salzburg are particularly aromatic.
Sour cherries: Sweet and tart in flavour, this delicious jam triggers genuine fireworks of aromas.
Other varieties: Quince, fig, brambles from our own garden, strawberries with elderflowers, Sicilian lemons, plums and many more!
Enjoy good things from the Brandstätter at home
You can also take meals home with you. For instance, enjoy a wonderful creamy veal goulash, veal lung ragout, pasta gratin with ham and other meals from Salzburg's gourmet cuisine.
Chicken liver pate from the Brandstätter toque-awarded kitchen
Have you discovered the delicious home-made chicken pate at the breakfast buffet in Salzburg's 4-star Hotel Brandstätter? Gourmets have long known about the quality of the paté from Salzburg:
Chicken liver pate (100 g): EUR 6.00
Red cabbage (1 kg): EUR 12.00
The incomparably aromatic pate consists of only the freshest ingredients: Chicken livers, whipped cream, eggs and spices are used in Gasthof Brandstätter to make a delicious pate from a traditional recipe.
A variety of breads and delicious strawberry tarts in Gasthof Brandstätter
Baguette, whole wheat spelt bread and many other types of breads are freshly baked for guests in the 4-star Gasthof. The wonderfully aromatic strawberry tarts are only made by and for consumption in the Brandstätter. Look forward to this delicious taste experience at the buffet breakfast and treats from the dessert menu.
TIP: GIFTS FOR connoisseurs and gourmets
Order superb delicious food and Salzburg specialities direct in the Hotel Brandstätter. We will send you the delicious treats you have selected. We are happy to receive your order via e-mail, or send us your requirements via our contact form.
Pleasure in Salzburg
Does thinking about delicious home-made specialities in Salzburg's 4-star Hotel Brandstätter make your mouth water? Then send a no-obligation enquiry for your next stay in the Mozart city of Salzburg in Austria right away.