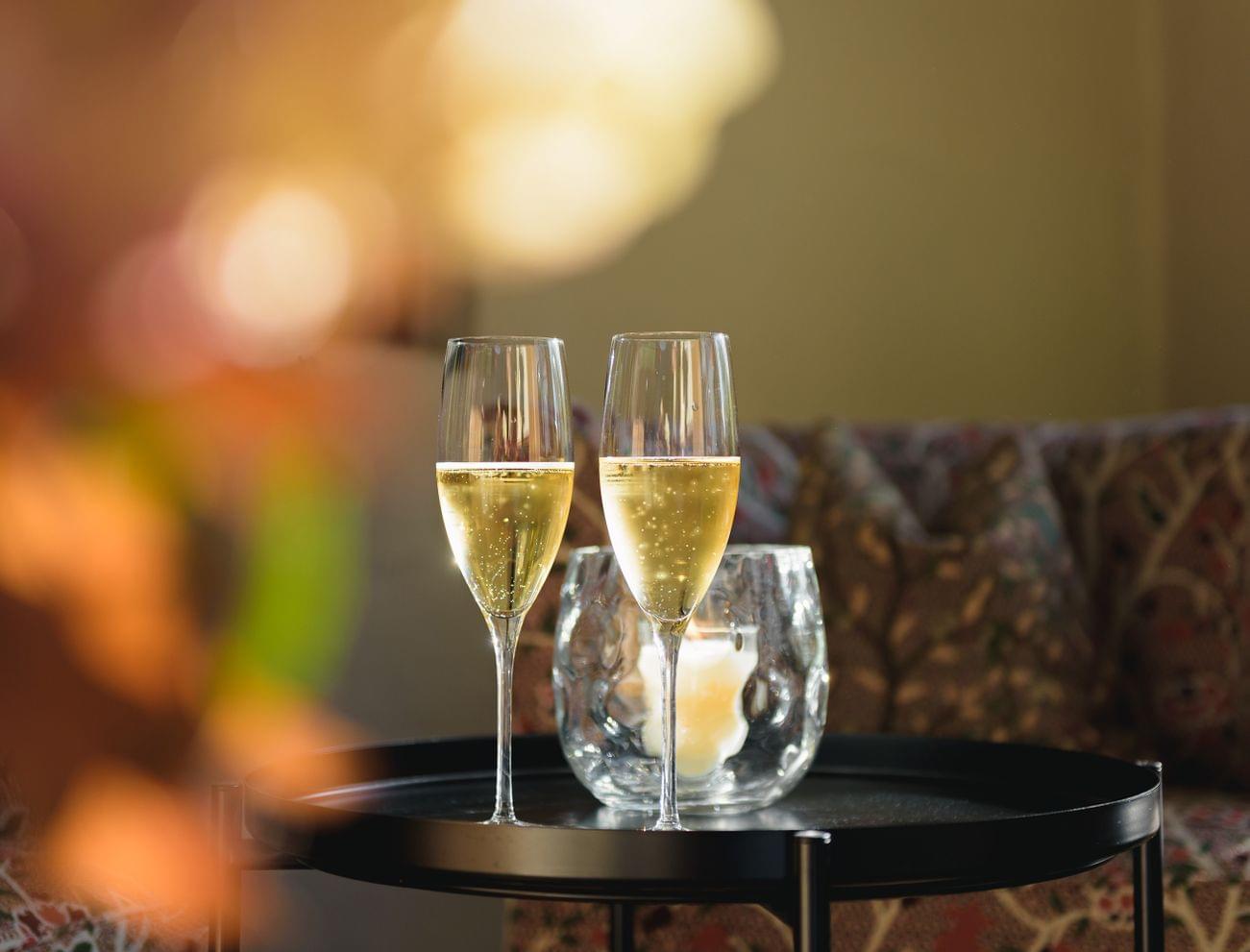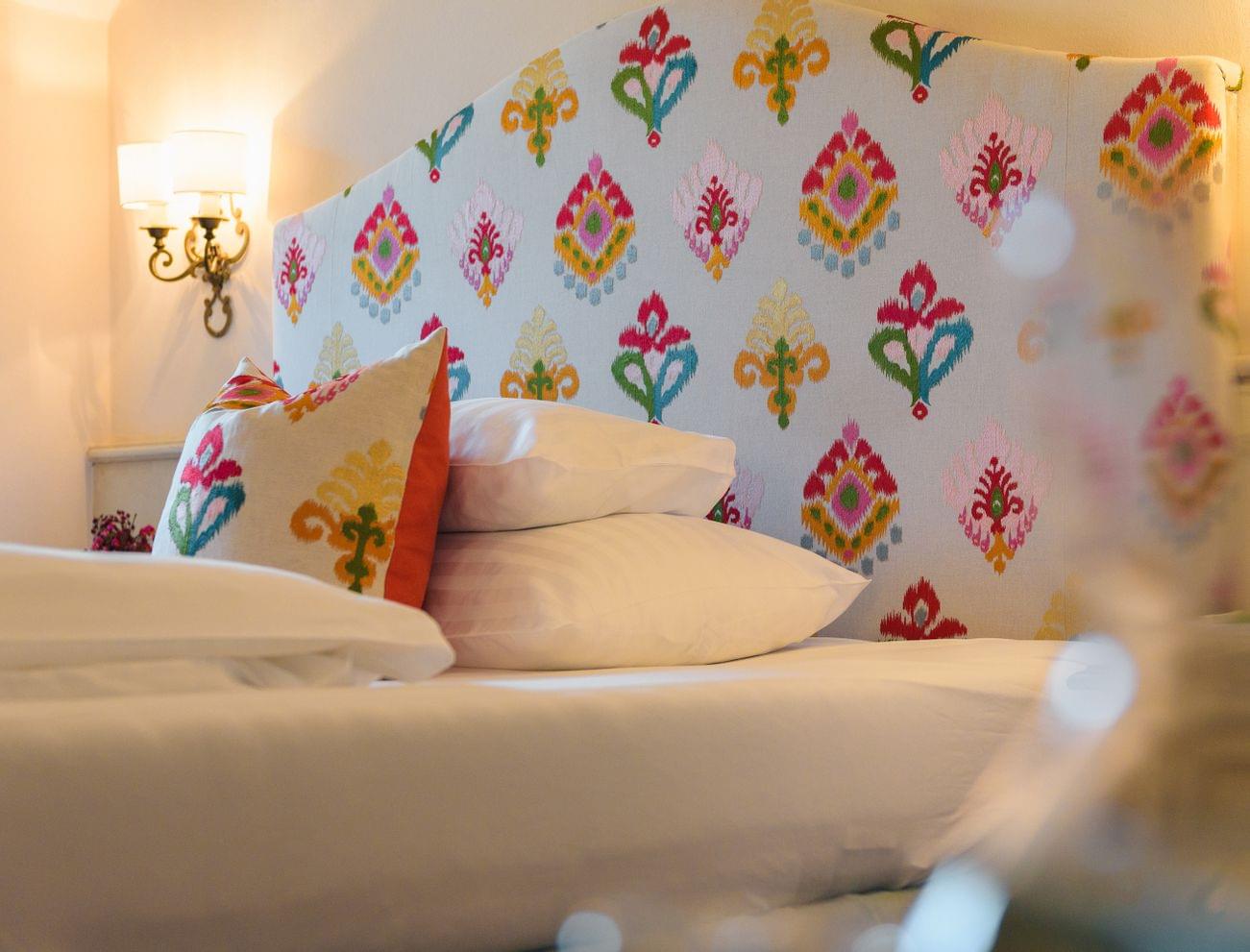 Enjoying things together in the Mozart city
Your hotel for romance: Brandstätter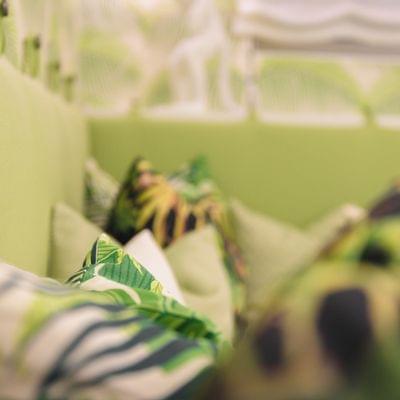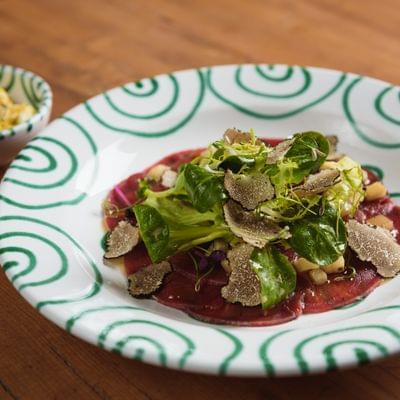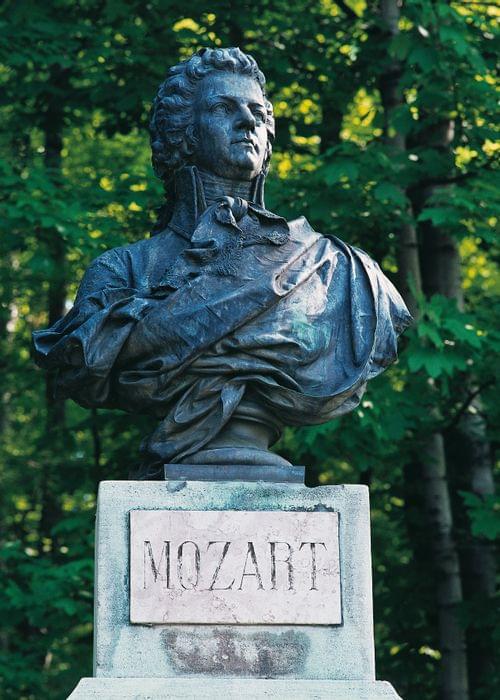 Or to try that with Mozart: In the footsteps of Papageno and Papagena? In any event, love, romance, indulgence and the style of the Mozart city are a perfect mix to enjoy what is special about enjoying a relaxing time together. Then there is the romantic evening clinking of glasses, when that deep red wine melts on your tongue. Be enchanted together at your gourmet dinner in Hotel Gasthof Brandstätter. After all, a little bit of culinary magic never does any harm!
Especially when the 'crayfish in dill cream served on lamb's lettuce and avocados' competes with the 'Venison carpaccio served with celeriac vinaigrette and black truffles' as the overture to provide the most sensual of flavour nuances. Then you'll find it difficult to decide between the traditional 'Fried breaded chicken' and 'Viennese Schnitzl'. With candlelight providing that Epicurean aphrodisiac. Sweetening the ambience and making dessert a work of art in the play of light and shade. Here too there are delectable choices: 'Caramelised pear tart served with vanilla cream and ice-cream' or 'Semolina pudding served on elderberry compote'? 'Chocolate mousse with a mango-pineapple compote'? Or maybe you would prefer a 'Sorbet selection with mango, strawberry and coconut'?
It is said that things taste better together. It is like two sides of a coin. One is incomplete without the other. Just as with love. It is an eternal yearning. For delicate aromas, a lively ambience and gentle flavours. It is then that the senses awake. And with them, the taste of that slightly peppery note in the Sauvignon blanc, accompanied by the gentle hint of mustard in the salad dressing. Followed by a blend of fresh herbs and pure, natural ingredients. Welcome to the combined summits of gourmet sensations in Hotel Gasthof Brandstätter.
Experience relaxing holidays and pure romance
Enjoy state-the-art **** comfort in the wonderfully and lovingly designed rooms & suites in the Hotel Brandstätter, which skilfully blends tradition with ambition and great taste. Here style becomes lifestyle, and sophisticated comfort provides all the elements that are part and parcel of a cosy time-out together as a couple. In the Hotel Brandstätter, your romantic 4 star hotel on the outskirts of Salzburg, you get to enjoy a successful combination of city and country, urban style and nature, pleasure and wellness.
Enjoy a few romantic days with your partner completely undisturbed in our 4-star gourmet hotel, the Brandstätter. Indulge in some sophisticated culinary delectations, unwind together in the small, stylish wellness area and explore the Mozart city and the surrounding area. We pamper you in a familial ambience, with a service-oriented team, cosy rooms and a stylish ambience amid traditional, yet contemporary comfort! The Hotel Brandstätter is your romantic, pampering holiday in Salzburg.
Together is twice the pleasure factor
Enjoy an extensive breakfast together as a couple, either at our wonderful buffet breakfast with its selection of cereals, home-made liver pate and delicious treats from Tobias Brandstätter's gourmet cuisine - or wholly relaxed in bed. We are also happy to serve you breakfast in your room.
Better to enjoy together than relax alone. Enjoy a slow and romantic day time, from a pleasure-filled morning swim in our indoor pool which has access to the garden, to lingering moments in the relaxation room, to temperatures with temperament from the sauna to the steam bath. In our small - yet perfectly formed - wellness area, invigorate your senses and relax body and mind at the same time. Or head out for a romantic evening stroll after dinner and gaze in wonder at the clear starry sky, breathe in the fresh air and listen to the sounds of the nearby city. Romantic and relaxing days await during your romantic holiday or romantic weekend in Salzburg.