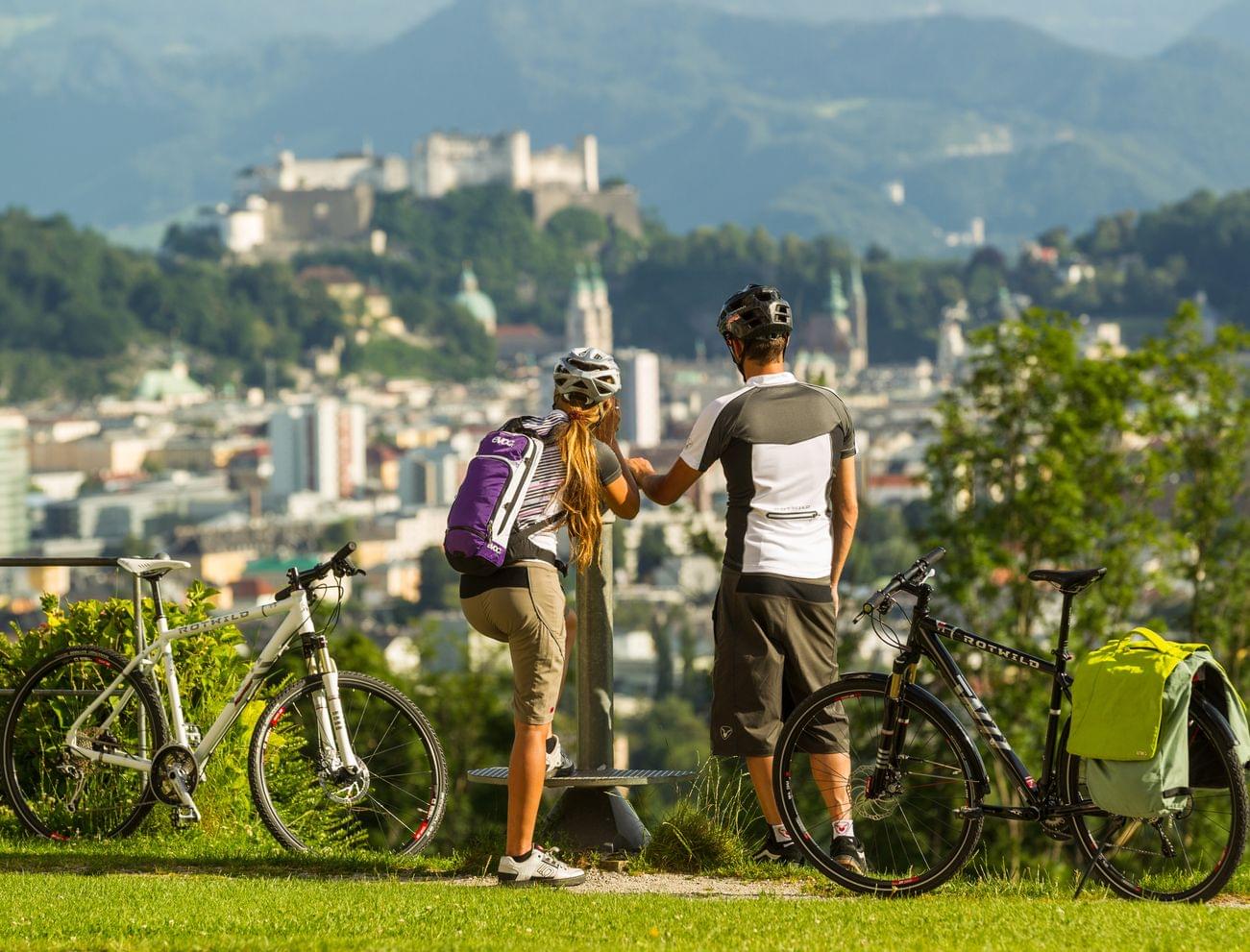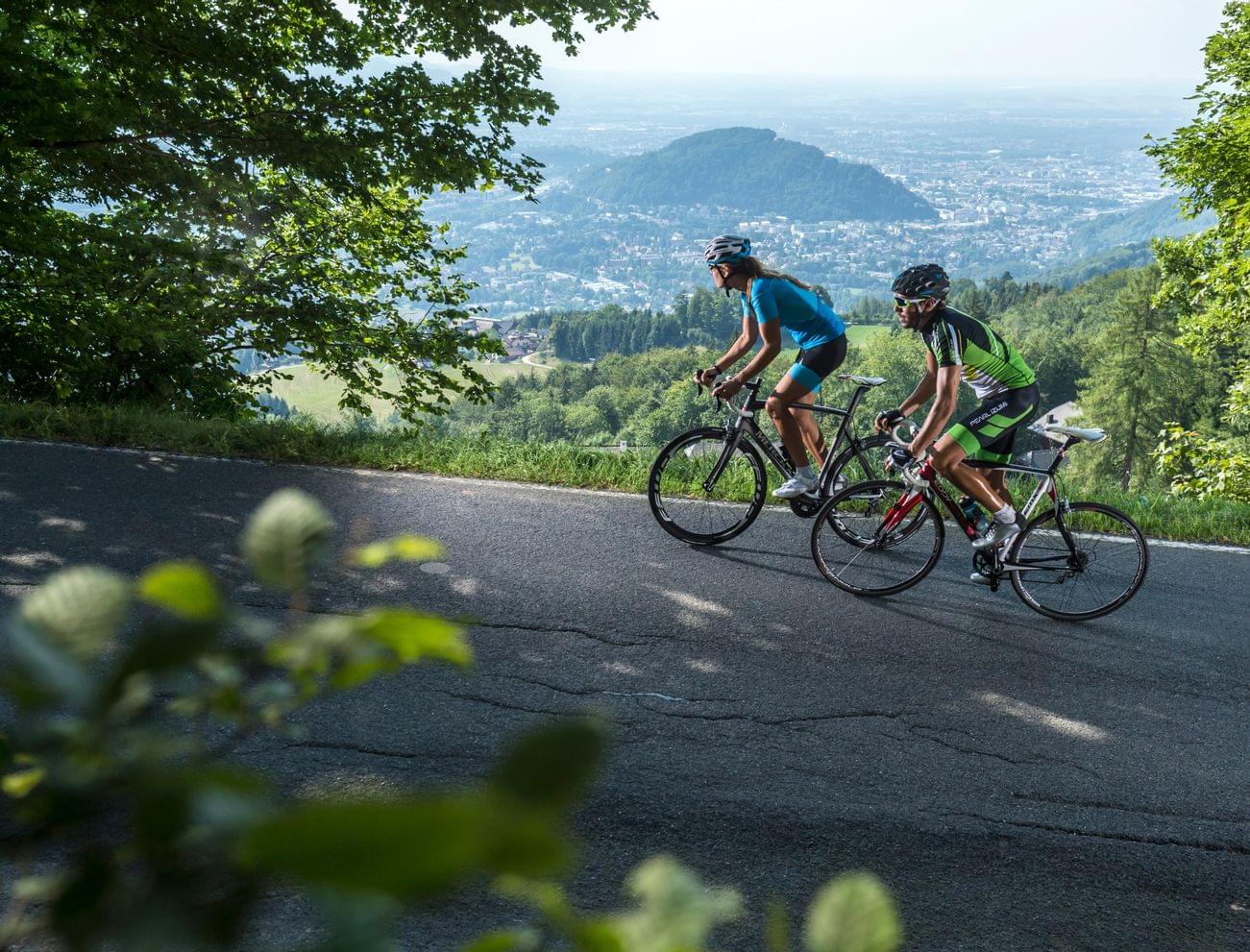 Around Salzburg by bike
Road and mountain biking, E-biking or just riding for pleasure
The Hotel Brandstätter is perfect as the starting point for tours on two wheels. After all, the bike has also made its entry into the ranks of classic 'city holiday'.
According to recent surveys, sport on two wheels is one of the most popular outdoor activities in the German-speaking area. And it is not without reason, since pedalling a bike is regarded as a cure-all movement: it is easy on the joints, increases fitness and eases many different ailments. Whether ambitious professional rider or pleasure-oriented pedaller – the joy of the natural surroundings and variety come first on the many and varied cycle tours available for your holiday here. The selection available ranges from short, flat routes to challenging mountain routes.
Salzburg is one of the most cycling friendly cities in Austria. The perfect cycle path network and award-winning infrastructure make exploring the Mozart city and its green areas fun by bike. Over 180 kilometres of tours, routes and cycle routes are available in Salzburg's bike route network. Most of which proceed along the Salzach and in the parks and avenues in the city.
Cyclists can enjoy kilometre upon kilometre of pleasure-filled riding on both sides of the Salzach. Via Hellbrunner Allee, which is closed to vehicular traffic, you get to Hellbrunn Palace and its famous Trick Fountains and to the nearby zoo. The area nearby and further afield can also be explore via some cycle routes. A detailed route outline for 25 cycle tours for pleasure riders and families is available in City Bike Guide Salzburg.
Long distance cycle routes through Salzburg
The Tauern Cycle Trail (175 kilometres) proceeds - coming from Oberndorf - along the Salzach to Hallein, Golling and Krimml. The Mozart Cycle Path is a 450 kilometre circuit through Salzburger Land and Bavaria. The Salzkammergut Cycle Path provides the loveliest views of 13 lakes along its route spanning 345 kilometres. And close to the city, the Gaisberg, Heuberg and Untersberg offer beautiful and challenging mountain bike routes.