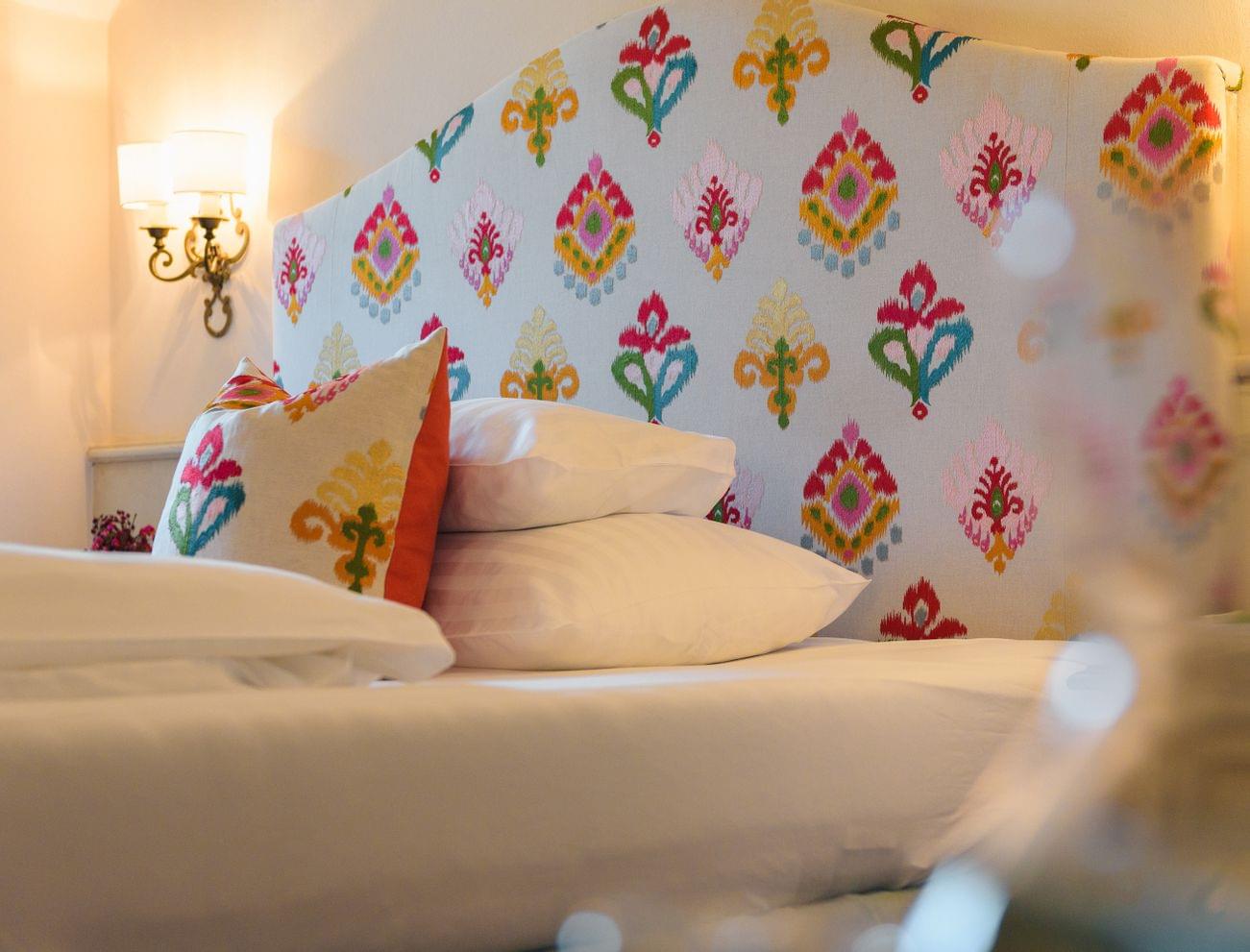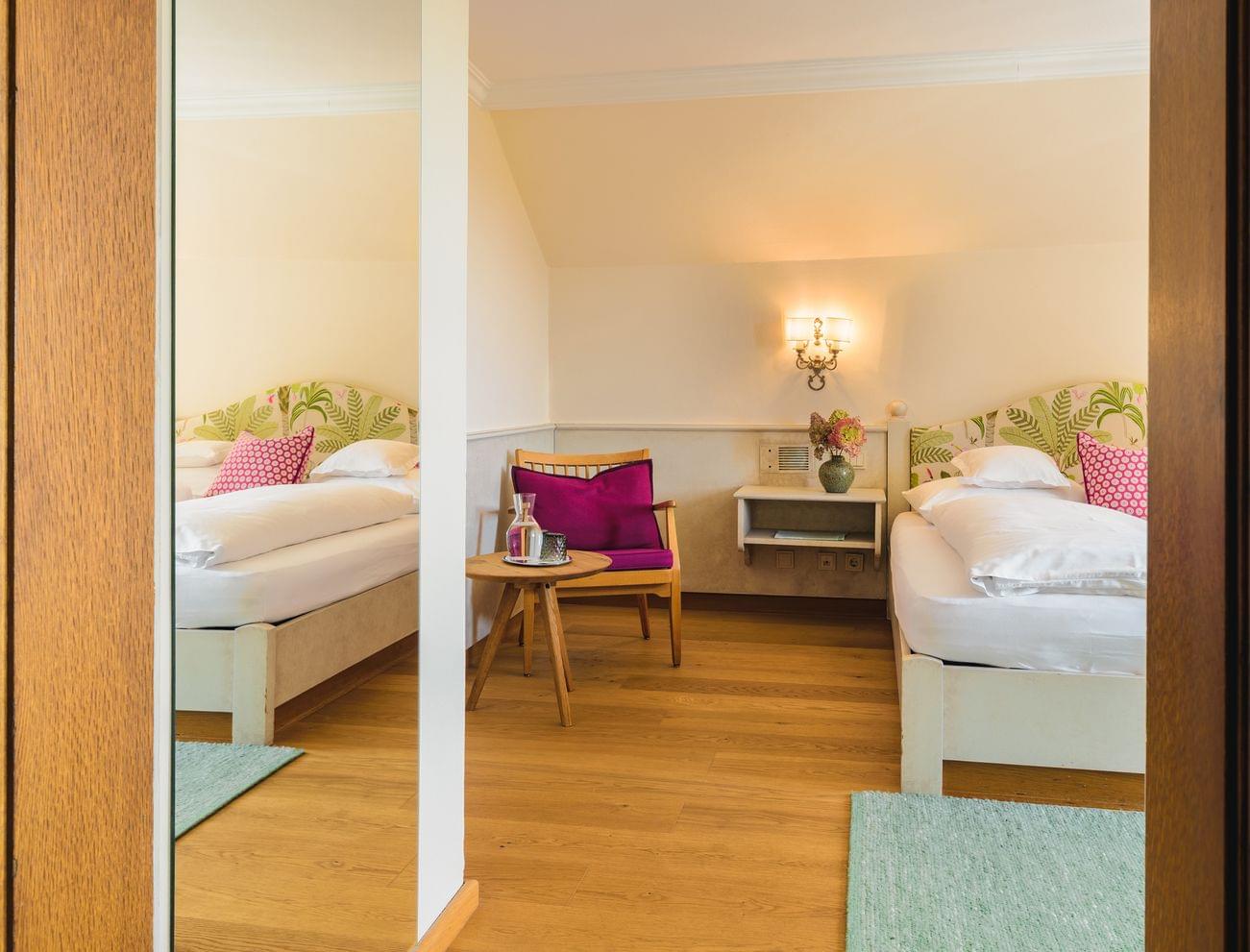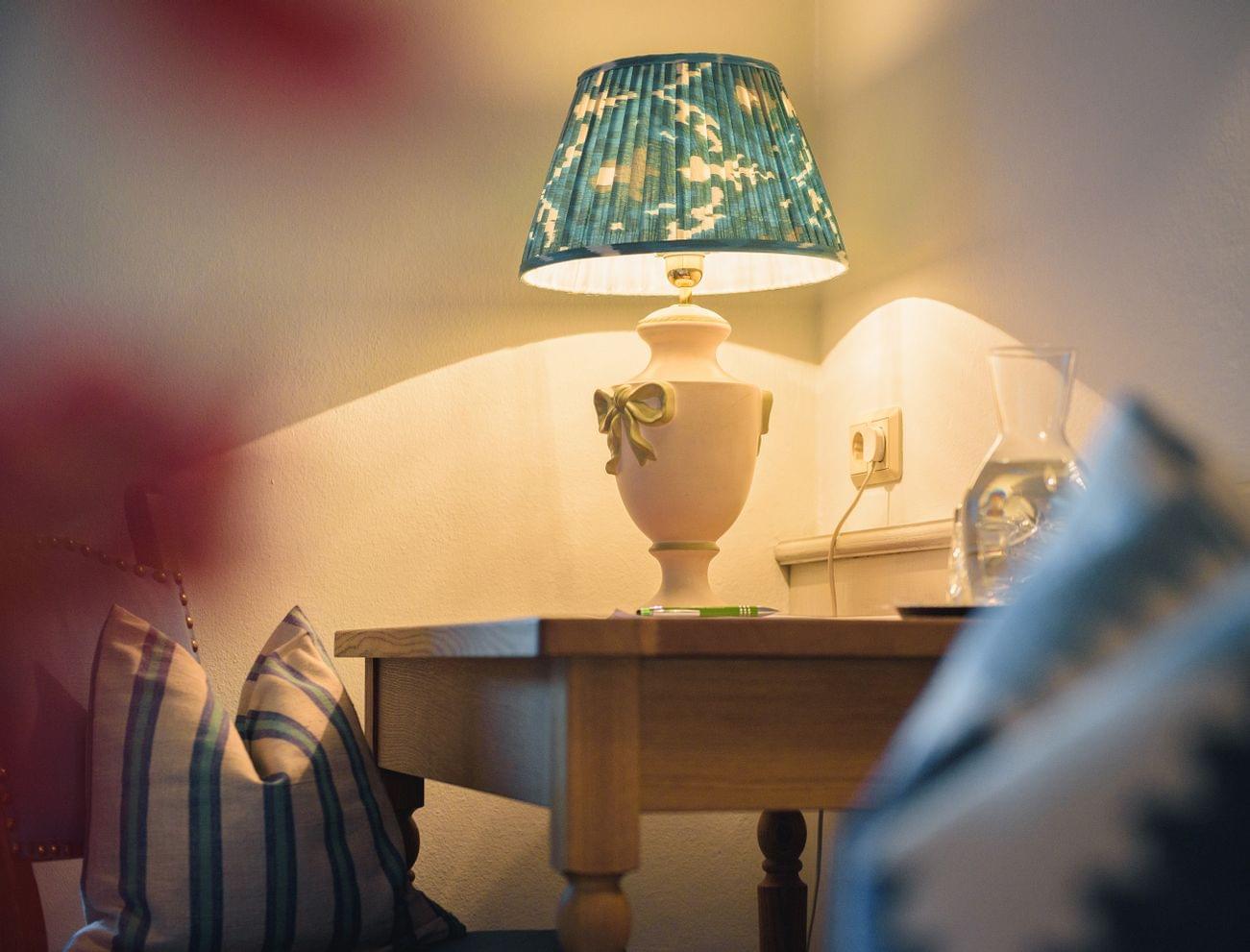 4 star comfort on the outskirts of Salzburg city
Rooms & suites in a gourmet hotel
Junior suites and hotel rooms in Salzburg
Oases of retreat and well-being
Enjoy the romantic Salzburg atmosphere, the attention to detail and genuine Austrian hospitality in the lovingly designed rooms and Junior suites in the 4 star Hotel Brandstätter. It is this well-tended flair of style-assuredness that is a common thread running through all the rooms and suites. A pretty cushion here, a special lamp there, then lovely wallpaper: All in all, a personal ambience of well-being, that feels like you are coming home. With plenty of wood, sophisticated shapes, lovely colours, a pleasing room design and a living ambience that epitomises cosiness, reliability and taking down the pace. While not taking centre stage. But blending in with discreet design into the lush surroundings. The old, skilfully mixed with new comforts – and trendy design teamed with traditional elements. The result is not only there to see, but enables you to actually experience a wonderfully cosy holiday stay!
In the Hotel Brandstätter you enjoy a stay in one of 35 cosy and stylish hotel rooms in country-house style, in a former Salzburg farmhouse, which exudes tradition and a familial ambience. At breakfast we indulge you with home-made jams, strawberry tart and pastries. Finally arriving. Relaxing. Finding your own core. And celebrating the quality of good taste.
After all, the team in Gasthof Brandstätter have one common goal: Pampering you as a guest in Salzburg and inspiring you during your stay.
Which 4 star hotel is located at Salzburg exhibition centre?
At any rate, plan your room or suite reservation in good time. Many regular guests in the Hotel Brandstätter appreciate the familiar and elegant atmosphere of the hotel, especially during the Salzburg Festival, or key business-oriented events in the nearby Salzburg trade fair and exhibition centre. So the best thing to do is send a no-obligation enquiry without delay, and take a look at our package offers.