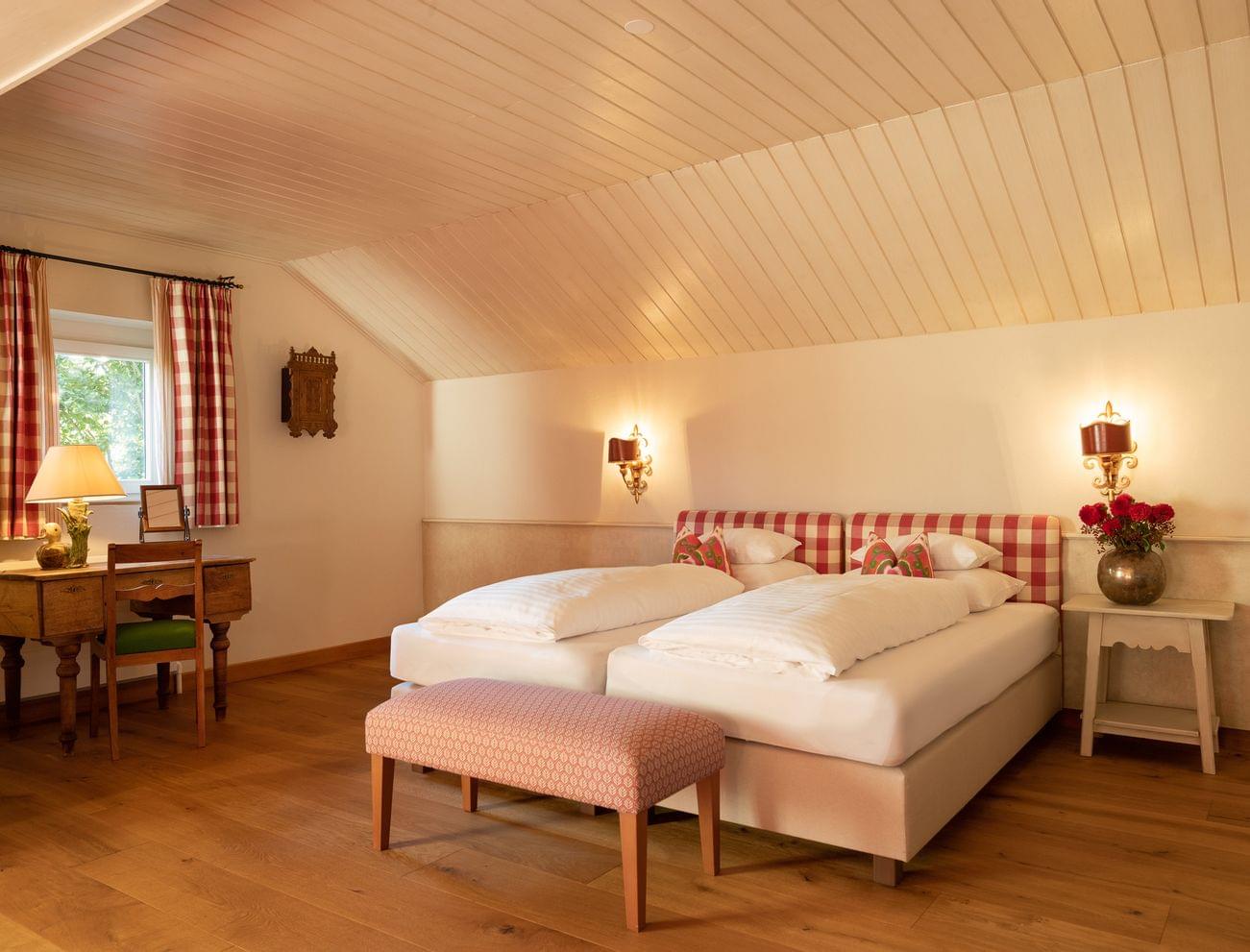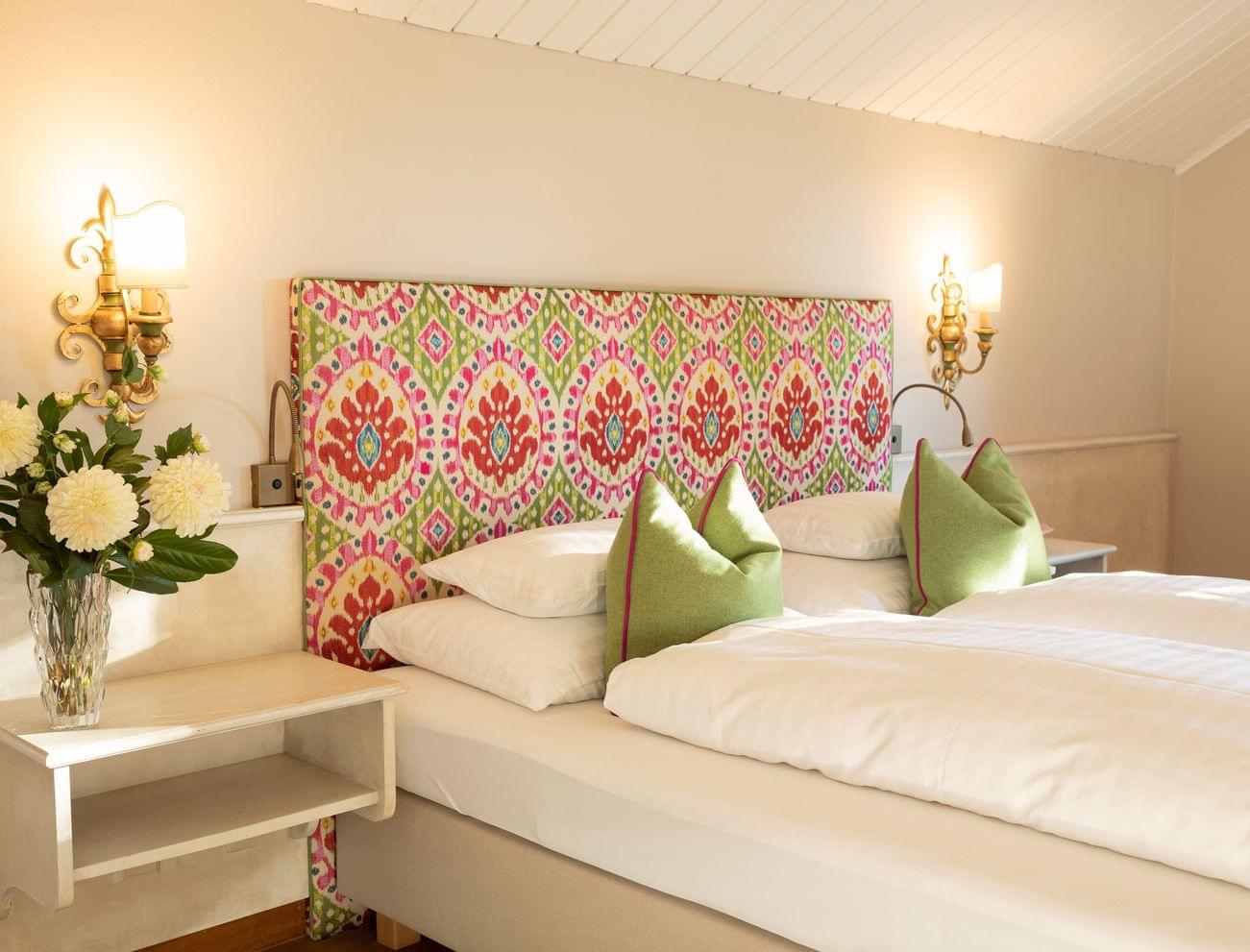 Back to Overview
Enjoy a stay with ambience & comfort in the city of Salzburg
Junior suites
From 145 € per person
per night
Two spacious, air-conditioned Junior suites - each of which are around 51 m² - combine elegant country-house style and bespoke cosiness. The Junior suites that have been designed with a great deal of love and charm invite you to dream, relax and enjoy your time together.
Junior suites
Depending on your preference, suites can be set up with a double bed or with separate beds. You can just enjoy relaxing and unwind here. From slowly wake-up, to dreamily dozing off. Sophisticated wood flooring and lovely carpets are elegant under foot options in our rooms while the stylish mix of furnishings has your gaze drifting between the cosy lounge nook to the balcony. Lovingly arranged elements, candles, blankets and cushions make every moment a sensory experience.
Desk, WLAN, telephone, flat screen TV and radio mean that business travellers have the perfect home office when they are on the move. The particularly peaceful location, views to the garden, the large balcony, and the bathroom complete with bath and/or shower create a holiday home from home with comfort and style.
Preise
Low season
Season*
High season**
Junior suite


Price per person in a double room

€ 145,-
€ 160,-
€ 190,-
Prices in Euro per person, per night. Plus local taxes EUR 1.70 per person/day
Children: free up to the age of 6 when staying in their parents' room
7-15 years old € 45.00 per night/additional bed in their parents' room
*  
July, Mozart week, exhibition times, Easter Festival
** 
Salzburg Festival, Advent, New Year
---
The maximum number of additional beds and cots depends on the room selected. All cots and additional beds are available depending on availability.
In which hotels do you receive the Salzburg Card?
At Reception you can get the Salzburg Card on request. The Salzburg Card includes single free entries to all sights in the city, free use of public transport in the city and other discounts (concerts, tours, etc.). Prices and detailed information about the Salzburg Card is available here.