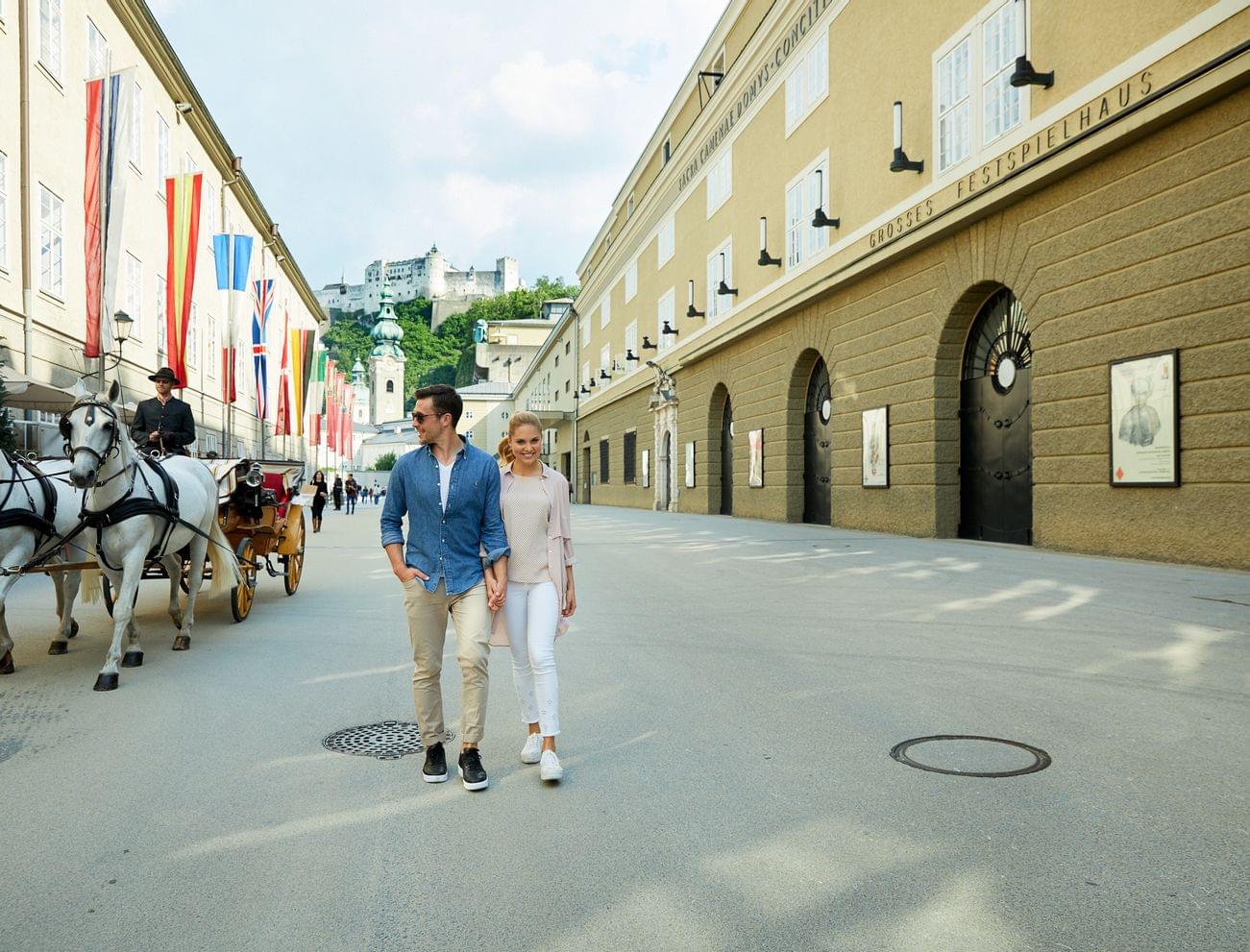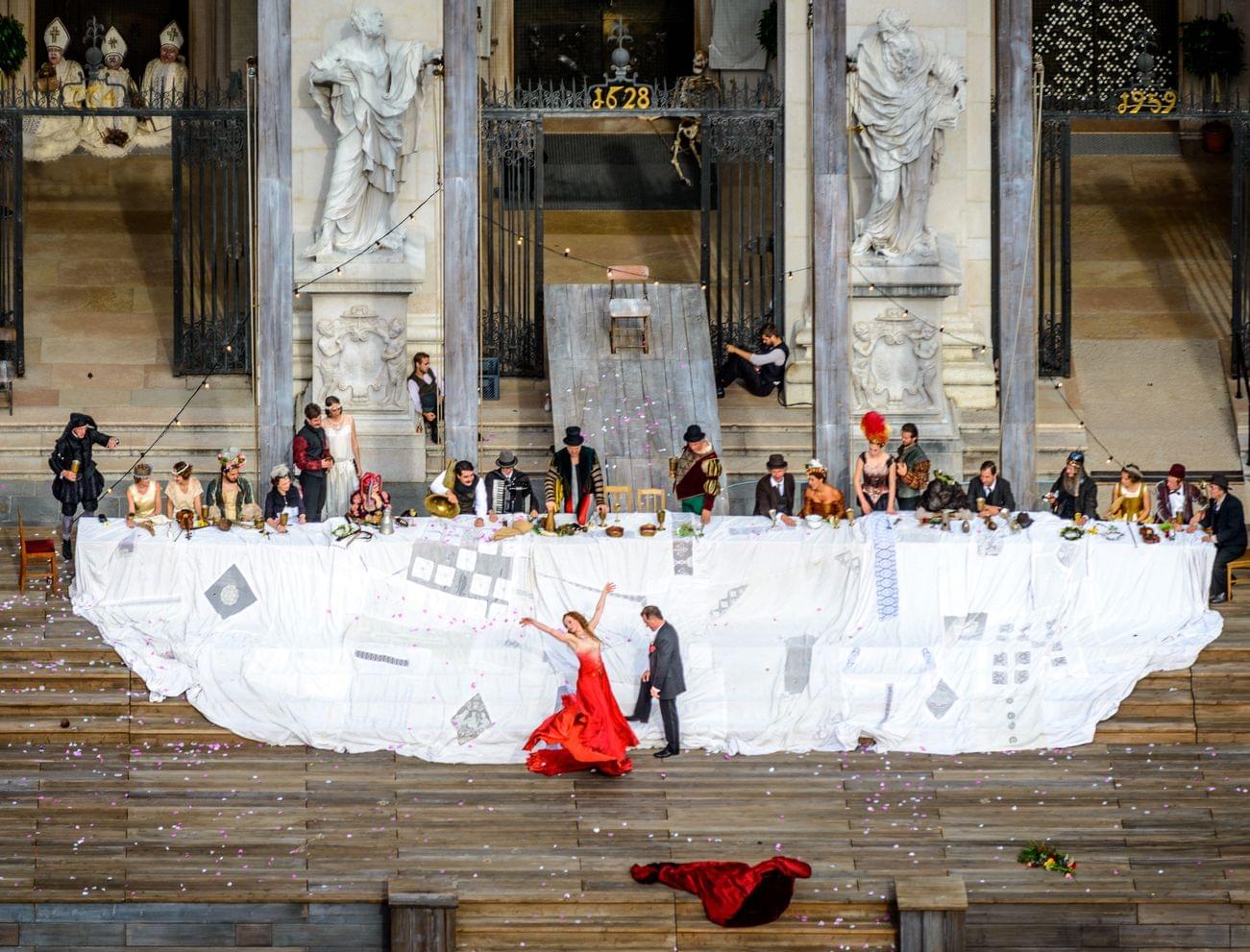 Salzburg and culture – a unique symbiosis
Salzburg Festival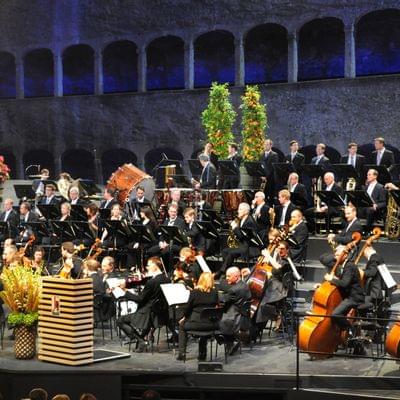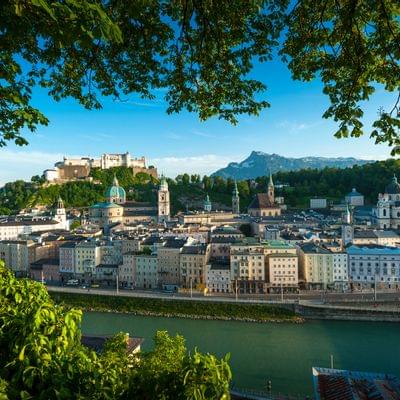 Art and culture are inseparable in the Mozart city.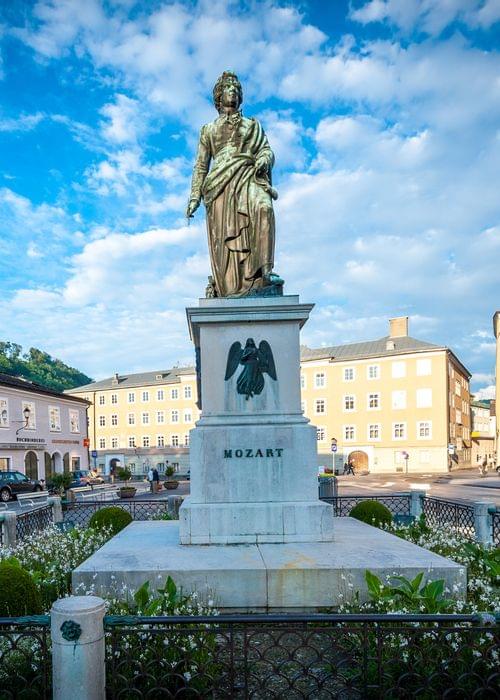 Art and culture are inseparable in the Mozart city.
Along with the globally renowned Salzburg Festival, the Easter festival, Whitsun festival and the annual Advent singing are fixed elements in the international cultural calendar.
Throughout the year there many different cultural events offered in Salzburg: Theatre, concerts, opera, lectures – during your culture-oriented holiday you have a wide selection to choose from. The special allure of this city on the Salzach is down to an interplay of several factors - its picturesque location, the Baroque imprint left on the old town area by Salzburg's archbishops over the past centuries, the abbots of St. Peter's Abbey and their appreciation for art, as well as idyllic surroundings consolidate Salzburg's popularity as a destination for guests from across the globe.
Museums and collections in Salzburg
Salzburg Museum in the heart of the Mozart city presents history and modern art of the highest standard. Discover the exhibits in Salzburg Museum and get to know your holiday destination of Salzburg better.
Museums worth seeing in the city of Salzburg
Domquartier Salzburg
Hohensalzburg Fortress
Mozart's birth house on Getreidegasse
Mozart's home on Makartplatz
Museum der Moderne at Mönchsberg
Haus der Natur
Hellbrunn Palace and Zoo
Stiegl's Brauwelt
Sound of Music
The world famous Salzburg Festival
Salzburg Festival sets the bar high for cultural events in Salzburg, that take place throughout the year in Salzburg. That is why culture in Salzburg is generally very popular. Look forward to unforgettable cultural events in Salzburg during your holiday in the Mozart city, including Mozart week in January, the aforementioned Easter and Whitsun festivals. A special popular cultural highlight is Salzburg's annual Advent carols.

Discover the Salzburg Festival
Cultural events in Salzburg in Rockhouse & Literaturhaus
Both these still relatively new cultural venues have acquired a respectable reputation for contemporary, cultural events in Salzburg over the past few years. High-class lectures bring a wide and varied audience to Salzburg's Literaturhaus on Strubergasse, while a variety-packed programme of available in Rockhouse at the foot of the Kapuzinerberg for those of you who are fans of current rock music.
Which 4 star hotel in Salzburg is perfect for a cultural holiday?
A trilogy that guarantees the perfect gourmet holiday. The team in Hotel Brandstätter in Salzburg are happy to help with booking and provision of tickets for the theatre, concerts and other cultural events in Salzburg. Look forward to interesting holidays filled with cultural highlights in the Mozart city and send a no-obligation enquiry for your stay in the 4-star Gasthof Brandstätter.